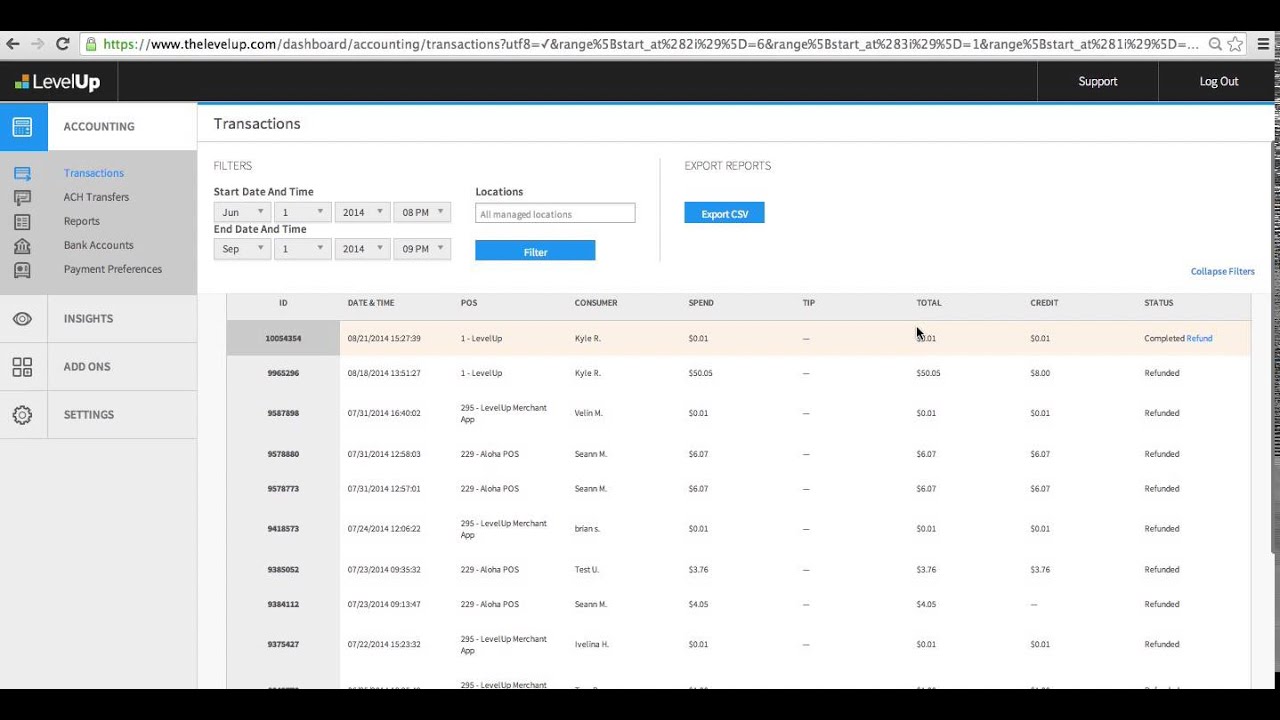 The main benefits of LevelUp are in allowing consumers and users to facilitate transactions conveniently using their Android or iOS devices. Specifically, here are the advantages users can expect from the system:
Wide Merchant Usage
LevelUp is currently powering mobile-based payment transactions to over 10,000 businesses. More than one million users have made the platform their preferred payment of choice.
Lower Fees
The platform provides far less processing fees compared to similar third-party applications.
Marketing Functionalities
LevelUp has additional marketing features that help businesses expand their reach as well as marketing their products and services to both potential clients and current customers.
Data Protection
For developers of LevelUp, privacy and security of both customers and users are important. Hence, the platform was made to avoid prying banking and debit/credit card details.
A unique QR code is assigned for every user, which can be shown on their smart device via the platform's mobile web, Android, and iOS apps.
Zero Charge Backs
Businesses can rest with ease as the software has no charge backs and provides next-day deposit functionalities.
Robust Analytics
LevelUp provides comprehensive analytics that let users collate information according to customer purchasing habits, demographics, and preferences. Organizing customer information is straightforward as users can automatically generate a customer profile for each payment made.
Loyalty Rewards
The tool provides rewards and loyalty functionality that helps businesses determine which aspects are attractive to incoming customers, actively engaging with current clients, and significantly increase sales.
Third-Party Integration
LevelUp offers integration to more than 50 POS apps in the market. Users can make their very own mobile payment app by using LevelUp.