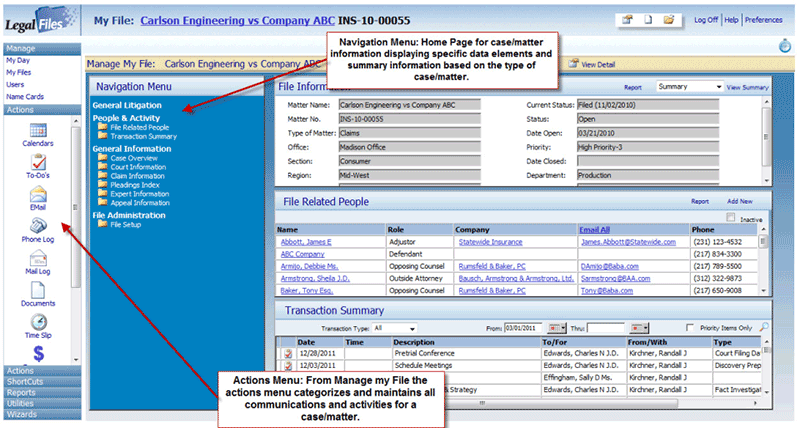 The main benefits of Legal Files are its flexibility to different business needs, robust in-built tools, and customization options. Here are the details:
Legal Files offer flexibility in handling different kinds of legal cases and administrative tasks. This is one of the software's strengths, as it gives you the tools to address each of them such as advice, rule compliance, contracts, etc. Besides this, Legal Files also offers non-technical tools that are easy to learn for any users of the department who is not an expert.
Academic institutions such as colleges and universities can also benefit from the features of the program, as it also handles employment contracts and agreements. Legal Files has available features that cater specifically to such establishments.
Legal Files assists public sector lawyers and investigators in their tasks with its in-built case and matter management feature. Because of that, collaborations and investigations are easier, faster, and more efficient.
Legal Files offer customization options as well. These allow users to personalize and tailor-fit the program to their needs and other matters. Data display is also readily available for viewing, helping you improve your productivity.