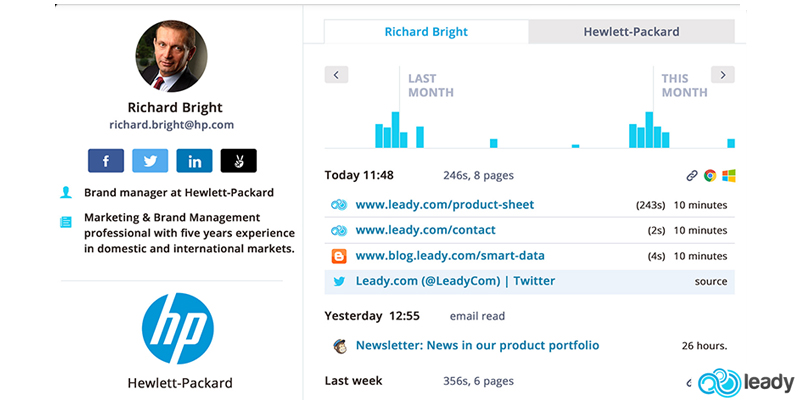 To start, the application helps you learn about who visits your website and identify relevant leads as well as those who are looking to buy your product or service. The best part is it identifies people with authority and top corporate honchos who make decisions and have great influence in their company.
Leady automatically profiles these leads and organizes up-to-date details on them. Thus, it accelerates the lead generation process and saves you plenty of effort and time as you don't have to do any manual research.
Leady provides you comprehensive details and info on your prospects. This empowers you to implement pertinent campaigns that are personalized for each prospect's profile. In addition, the platform also gives you data on user behavior and their engagements with your apps or website to enable you to interact with these leads effectively. You can thus take the necessary steps to convert them into paying customers, improve retention, and boost sales.
Finally, Leady boasts seamless integrations with more than 750 business applications and systems including Zapier, MailChimp, and Salesforce. This helps you to expand the app's automation, reporting, and other features, and use them for your benefit.