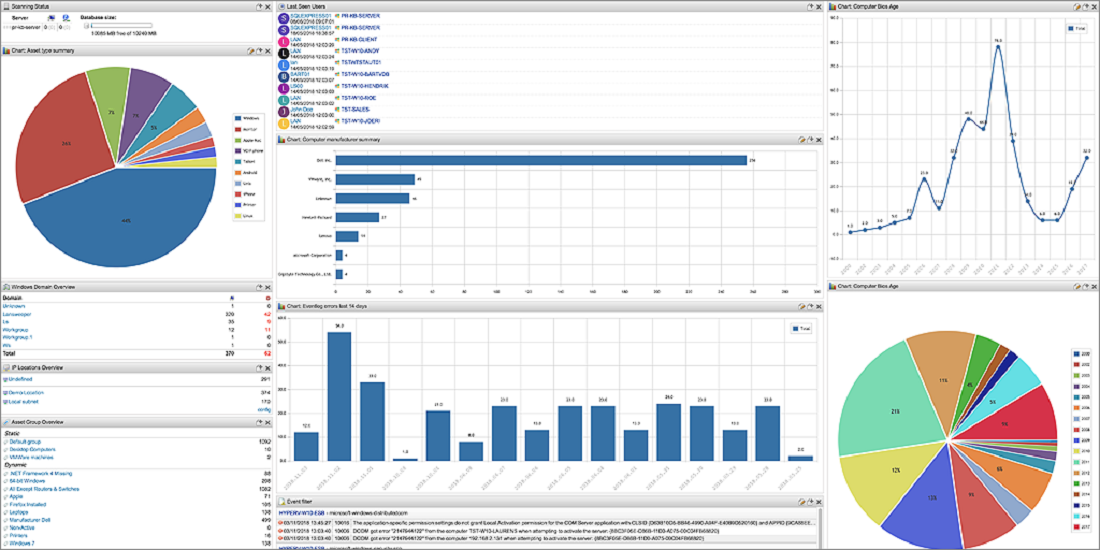 The main benefits of Lansweeper are its capability to scan PC and network, provide an overview of all devices in a network and organize them, facilitate with administrative tasks and handle software licensing audits. Here are more details:
Computer and network inventory
Jive is capable of conducting an inventory of PC and networks even without deploying agents for each machine. With this, users can create optimal schedules for scanning the network devices according to their critical servers and IP ranges. After that, the system then scans the machines automatically and generate detailed scan reports about the findings such as information about software, hardware, Windows updates, product keys and event logs.
Quick overviews of all devices in a network
All computers, as well as devices, can be displayed in an overview layout for the users. This allows for immediate organization and sorting of computers and other machines into various categories like domain, type, operating system, and model. Users are also able to create their own categories for a more customized sorting of machines as well as a tailored method of conducting an inventory of IT assets.
Streamlines administrative tasks
After discovering every device in the users' network, they are then able to perform the usual admin tasks such as resetting passwords, implementing a Wake on LAN and accessing services of Windows from a client machine.
Software inventory and licensing
The system is capable of performing software inventory as well as software licensing audit easily which provides immediate access to relevant and detailed information. It also gives reports about frequently installed programs and apps and software packages that come from certain publishers.