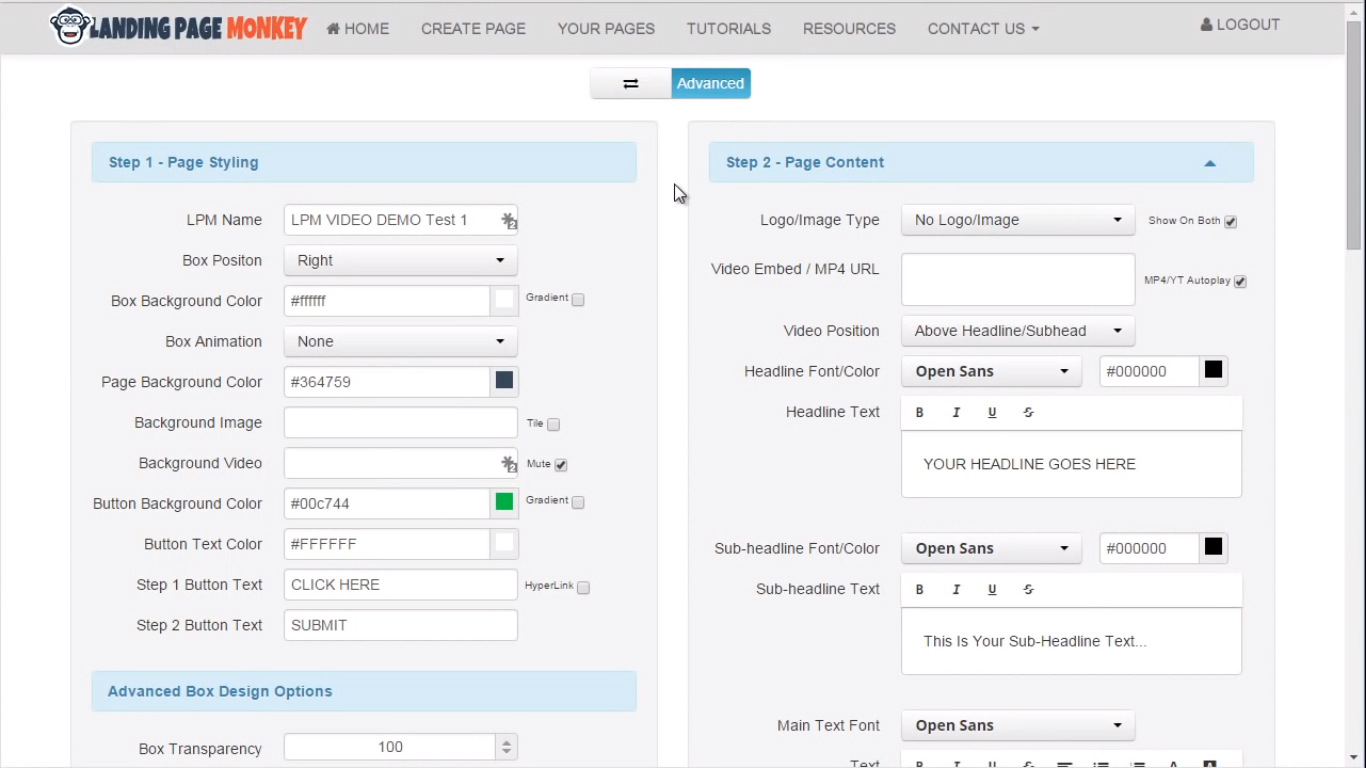 The main benefits of Landing Page Monkey are its ease of use and responsive web pages, support for the use of video as background, online architecture, smooth integration with the most popular autoresponders, and tools for campaign optimization. Here are more details:
Simple and Responsive
Landing Page Monkey is a marketer-friendly application that allows easy creation and management of professional landing pages. The pages generated through the system are a hundred percent responsive. This means that it would automatically adjust according to the screen size and device it's being viewed on.
Video Background
The system features the easy addition of video backgrounds or box videos. Users are given the option of directly adding them from major video platforms such as Vimeo and YouTube or they can host their own MP4 file on the system's own server. They can also configure some of the aspects of YouTube videos such as autoplay, looping, muting audio, and starting points.
Web-Based
Landing Page Monkey is a web-based solution, which means that no installation is required. This makes updates and configuration easy for users. It's also compatible with every major browser and devices, such as tablets and smartphones.
Seamless Integration with Major Autoresponders
The platform is capable of smoothly integrating with popular autoresponders, such as iContact, Aweber, and MailChimp. There are also some custom coded forms that can be used with email service providers that the system supports.
Unlimited Number of Pages
With Landing Page Monkey, there is no limit imposed when it comes to the number of pages that users can generate. There are various functions that support the production and management of numerous pages as well. Users can clone the existing pages easily and then tweak them according to their needs and preferences. There are templates available too which can be easily imported, exported, and shared with others through the dashboard.
Campaign Optimization
Landing Page Monkey is equipped with built-in tools for monitoring the information about tracking and conversion stats. This allows users to analyze their pages' performance and make proper actions to optimize their operation.