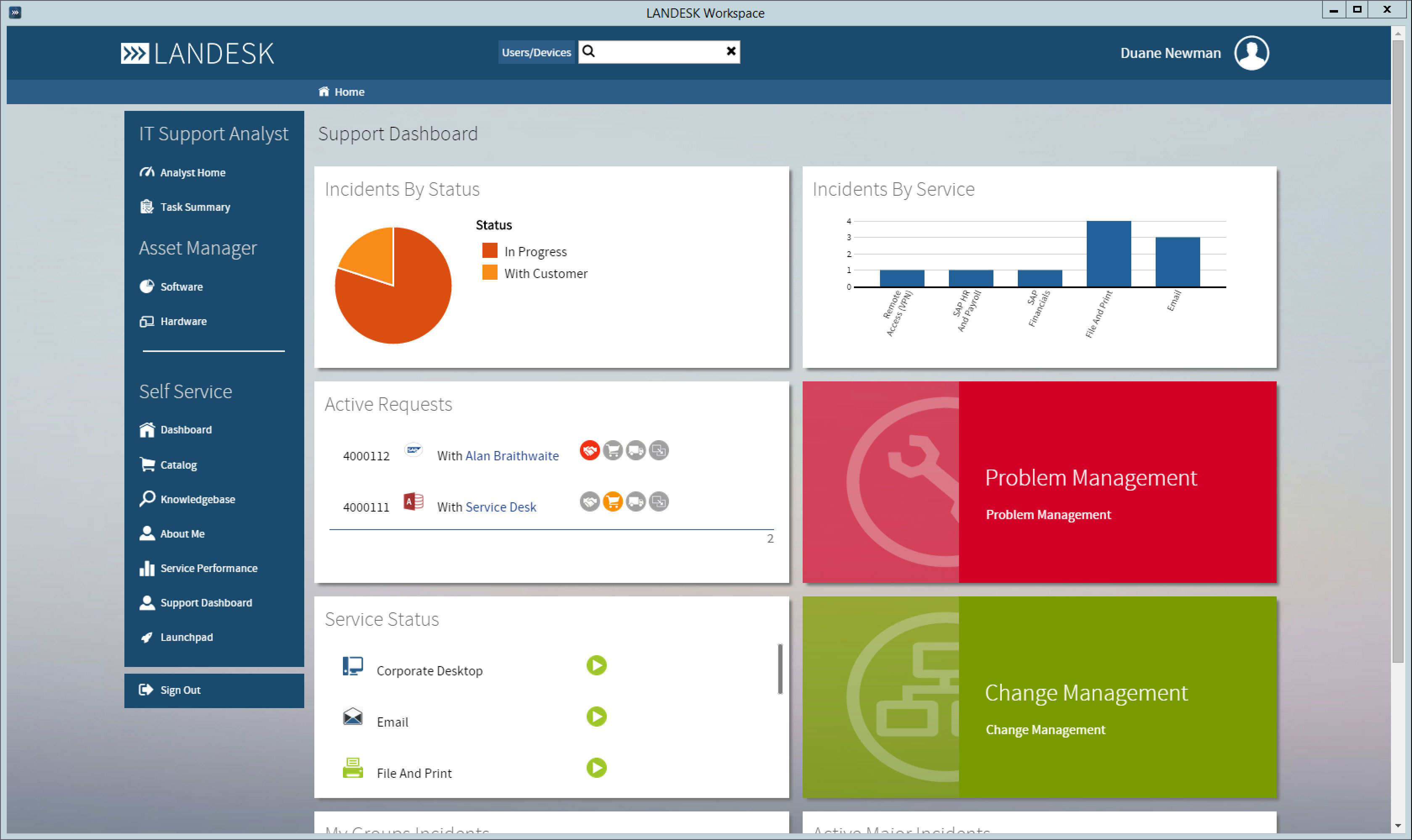 The main benefits of LANDESK Service Desk are, addresses the users' IT needs, automates and manages ITSM processes, helps customers in supporting themselves, integrates seamlessly with different IT tools, and promotes collaboration. Here are more details:
Delivers IT Needs of Users
LANDESK Service Desk aids users in the efficient and effective delivery of topnotch services to their customers. Thanks to this, the IT needs of digital enterprises as well as individual customers are properly addressed.
ITSM Processes Management
Through LANDESK Service Desk, users are able to automate, as well as manage the entire life cycle of ever ITSM process.
Aids Customers Supporting Themselves
Users can help customers in supporting themselves by using an intuitive, visually appealing IT self-service.
Smooth Integration with Various IT Tools
The system supports smooth integration with a variety of IT tools. This accelerates the business' delivery of service to its customers.
Enhanced Collaboration
With LANDESK Service Desk, team members are able to engage with end-users. This is done through chats and social collaboration.