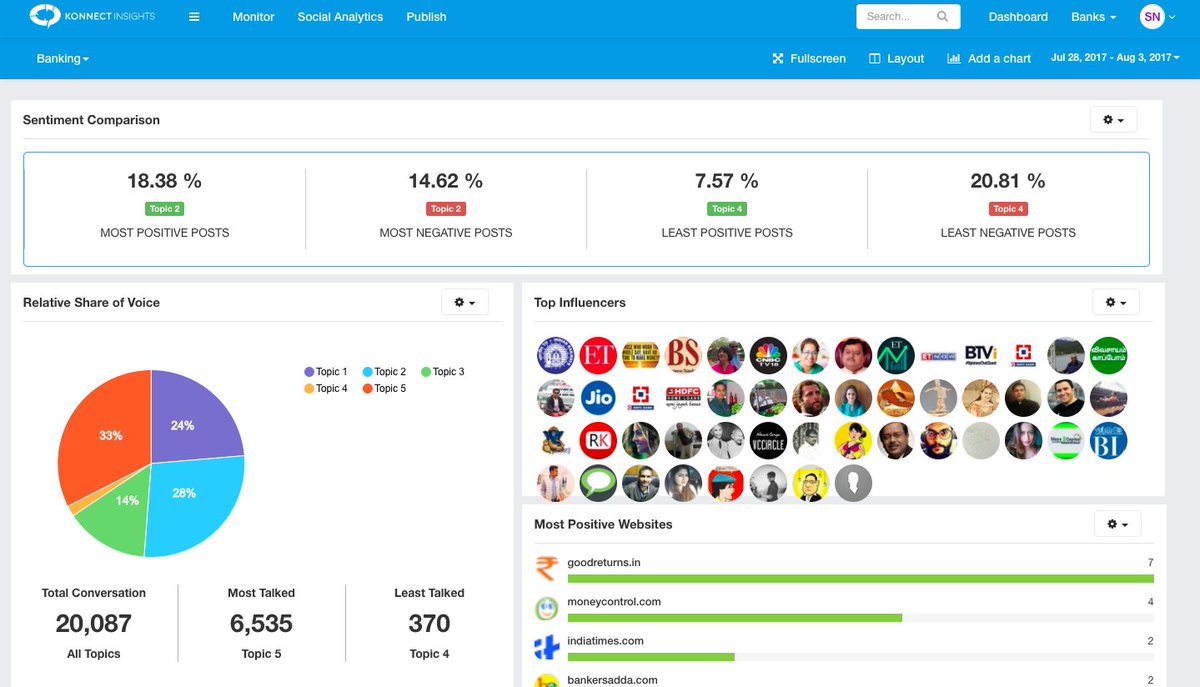 The main benefit of Konnect Insights is its wide coverage of the internet, allowing it to make broad scans for mentions, discussions, and comments regarding your products or service. It then automatically classifies or tags its discoveries. This is made through the use of the latest technologies in big data in order for you to improve on your product and your engagements with your customers.
Konnect Insights fuses four social media tools and combines them in one single platform. This enables you to perform all the processes needed for social media marketing such as social media listening, business intelligence, social CRM, business intelligence, and data analytics in one place. This reduces the need to use different systems, thereby enhancing your productivity and efficiency.
Another feature that will benefit you is competitor analytics. Konnect Insights gives you reports of your performance and of your competitors' in the market. It provides you the necessary information in order for you to know which parts of your business need improvement and which parts are excelling for you to maintain your edge in the market.