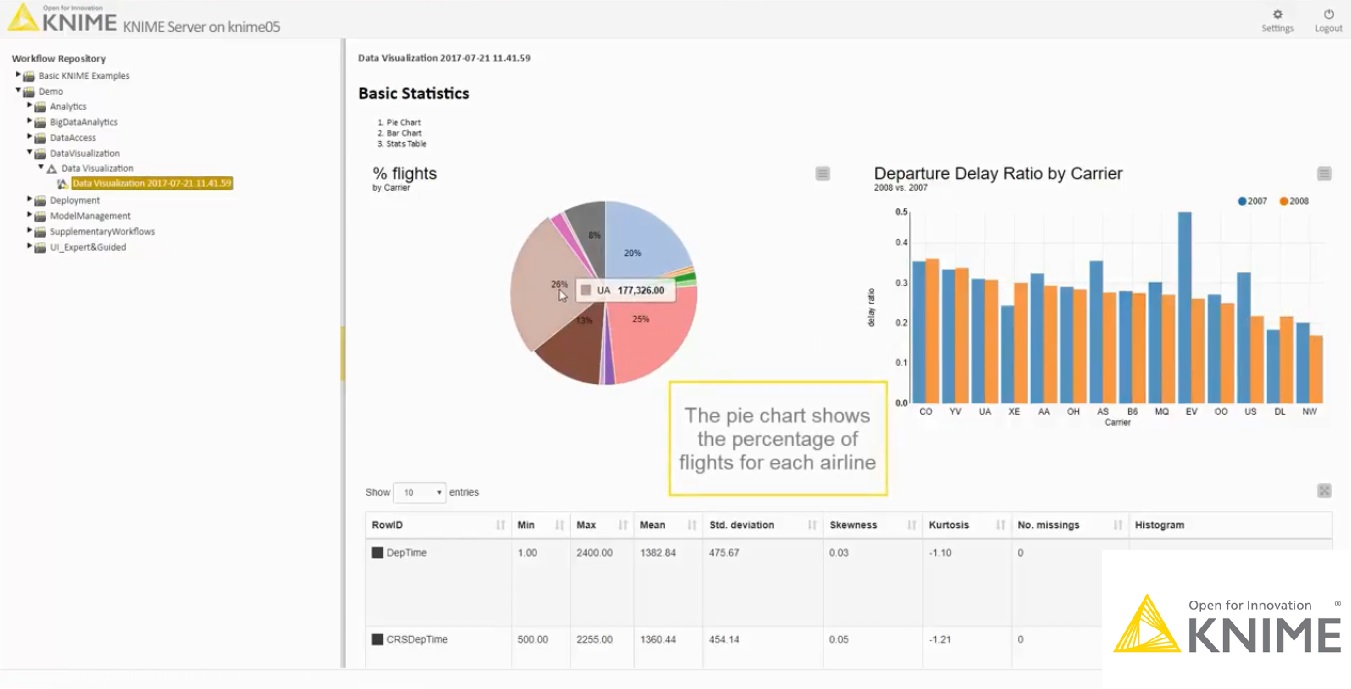 The main benefits of KNIME Analytics Platform are powerful analytics, local automation, and workflow difference. Read on to understand further.
KNIME Analytics Platform is a scalable data analytics platform that enables data scientists to toggle effortlessly on come computer, stream, and execute big data. It offers statistical and mathematic functions, workflow controls, advanced predictive algorithms, machine learning algorithms, and much more to help you streamline your tasks. Its intuitive interface is designed to help you easily navigate the software and assist in creating data flows, implementing specific analysis tactics, and analyzing results, models, and interactive reviews easily.
KNIME Analytics Platform is created using the power of Eclipse platforms and uses the ability of its module extension through plugins and connectors. Its robust plugins are created to support the integration using state-of-the-art techniques for text and image mining and time series analysis. With the Eclipse platform, this software has over 2,000 modules that support different data connectors for various file formats and major databases. These modules are also supporting machine learning algorithms, different data types (such as images, documents, XML, and JSON), and multiple statistical works.
KNIME Analytics Platform is also integrated with different open-source projects such as H2O, ScikitLearn, and Keras machine learning algorithms. These integrations support deep learning and wrappers for calling codes. It also provides nodes to help users run Python, Java,  Perl, and other coding scripts. It supports different web-based reporting techniques and offers a complete design of workflow.
The software's local automation capability offers an added layer of flexibility to your arsenal while allowing you to make a reusable workflow. Its workflow difference functionality allows you to track all modifications made on your workflow, helping you compare changes made by your colleagues and ensuring security against unintentional changes.