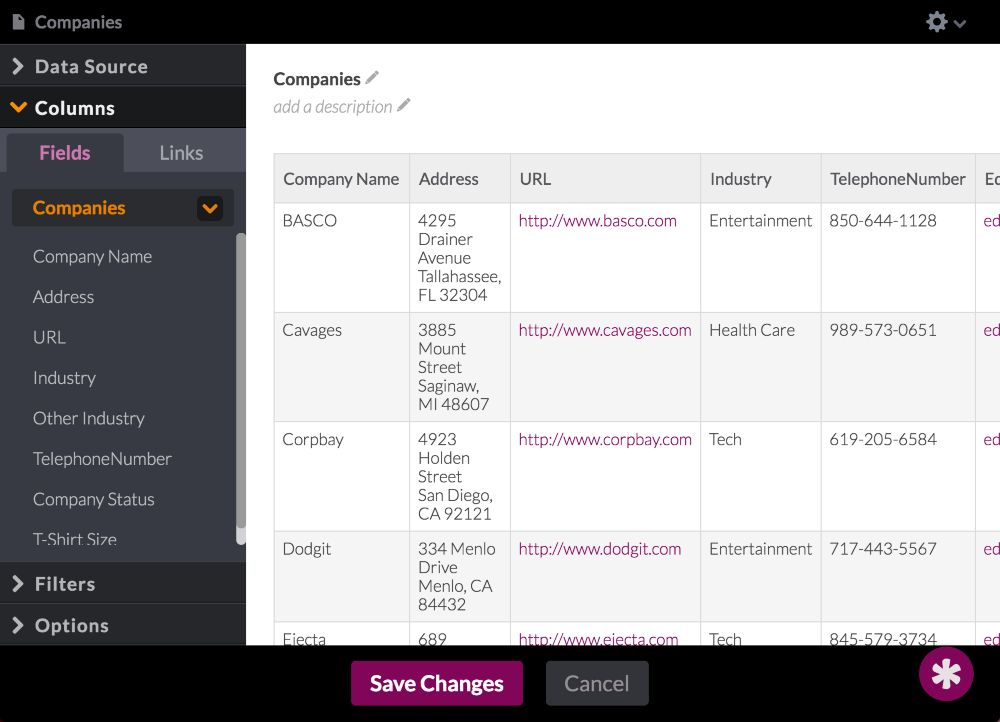 The main benefits of Knack are its user-friendliness, its affordable pricing system, and its customizability. Here are the details:
When businesses start using Knack, they find that it is an easy-to-use tool that saves them time.
As a database maker, Knack is very flexible, able to adapt itself to the different needs of a business. Rather than looking for something that matches their contact list exactly, Knack allows businesses to simply buy what they need and discard the rest. The pricing for Knack also follows the same principle — business only pays for what they need. However, whatever the chosen plan, Knack's integrations remain valid.
Online forms, filters, and searches are just some of the widgets offered by Knack. Meanwhile, backup, permissions, logins, and user access controls are its offerings when it comes to security. Formula calculations and equations can be applied on data, whether imported or native. Business can get better Google indexing with SEO snapshots, while jQuery and CSS can both be used for dashboard customization.
Knack is a flexible system that can easily work with any existing software infrastructure that a company may already have in place. Databases can also be accessed, checked, modified, and designed on the go, thanks to an app that is both mobile-friendly and web-based. Any questions or inquiries business may have can be answered by Knack's support team.