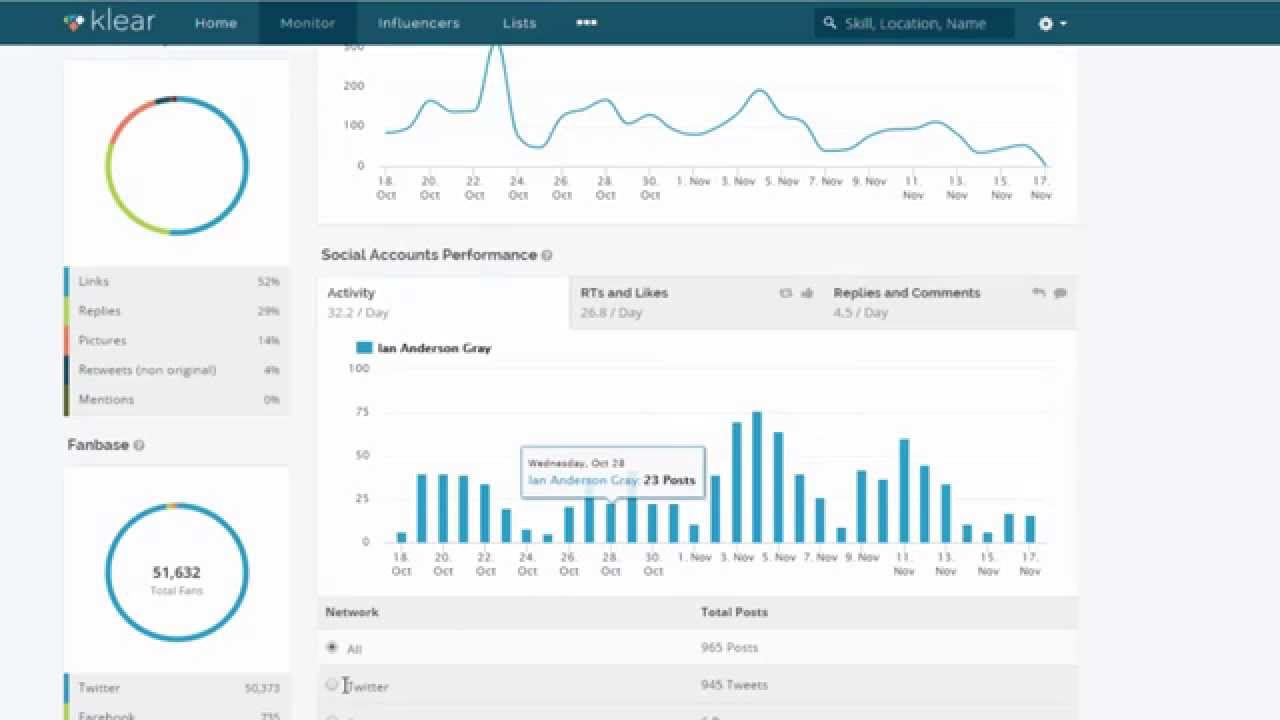 The main benefits of Klear are its capability to search for influencers on different social media platforms, its sentiment analysis feature, intuitive user interface, and auto-generated PDF reports.
Klear sports more than 50 monitors on unlimited social media profiles. Social media campaigns will be easier with the help of its monitoring and search capacities. With Klear, you can track and analyze the social media landscapes. You will be able to monitor the amount of buzz that particular entities generate for your brand. Klear identifies influencers from a plethora of profiles. You can search for them too with your choice of parameters such as location and influencer skill. As monitoring is done 24/7, you are able to measure the feedback in real time whether it is neutral, positive, or negative. This allows users to make better decisions that are data-driven.
The features sound complicated but all of these are packaged in an easy-to-understand layout. The user interface is intuitive that no training is required to master Klear. You can check out all social media sites including popular ones such as Twitter, Instagram, and Facebook and filter through them. You will be able to identify influencer profiles of all scales in no time. These features are also available on mobile. An iOS mobile app keeps you updated even if you are away from your office PC.
Klear also provides you with auto-generated PDF reports, making it easier for you to disseminate information to your superiors and colleagues. Also, Chrome extensions are available for easy access from one's browser.