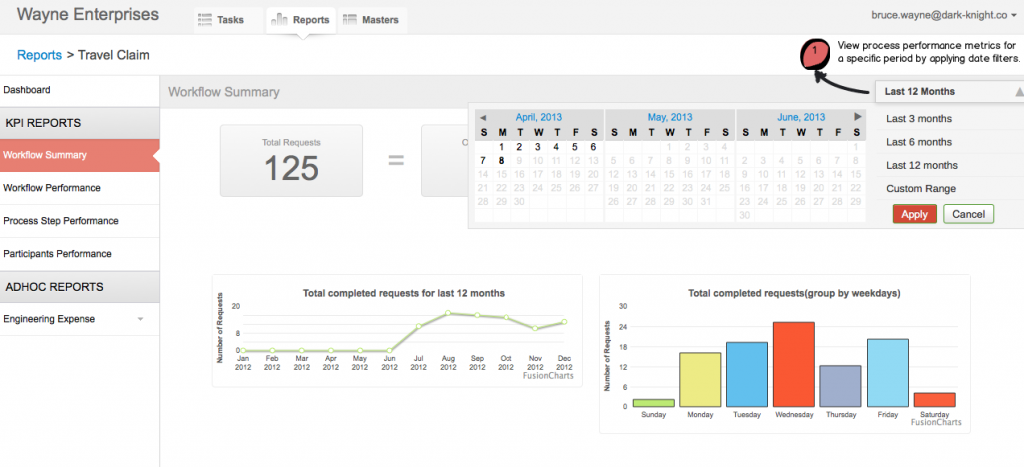 The main benefits of KiSSFLOW are its simple interface and stable functionalities.   Here are its benefits in details:
KiSSFLOW is taking a people-centric approach in the process of workflow creation, which means that business managers can seamlessly devise a workflow according to what they prefer, not on how the system understands it. KiSSFLOW offers a simple interface for both users and creators to let everyone build an automated business app the way they want in as fast as fifteen minutes.  Above all, KiSSFLOW comes with a free trial that allows users to test the functionality of the app before making a final purchase.
Because this platform is specially made for making business applications, users are given the chance to create and design as many apps as they can. Apart from that, KiSSFLOW also offers an added benefit for both finance and HR team but without the added cost.
Each app is either designed or edited by the application's wizard. The wizard's initial part is designed to assist the creators to create forms with different input fields like data and time, user list, drop downs, and attachments. The creator will then define the workflow with the help of input or approval tasks.
Also, there are functionalities that help users create parallel tasks and workflow that occurred based on the formula or information. Creators are free to set permission in every task to make sure only the necessary data is shown to a certain user in the workflow. Advanced BPM is also available in this platform so users can handle any complicated circumstance. They can use business logic and get access to fourteen fields to see data presented in the forms and create a parallel or conditional workflow.