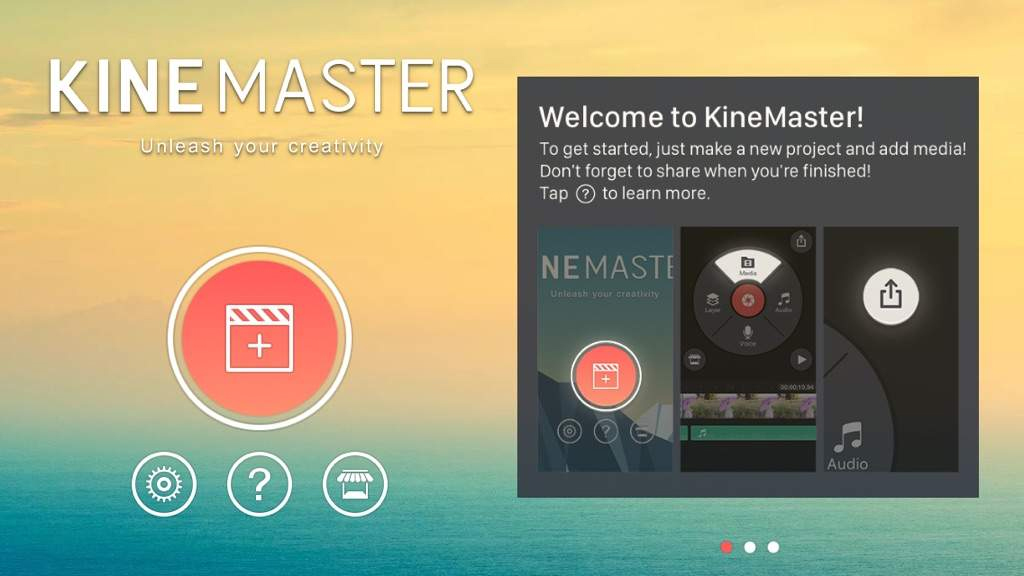 The main benefits of KineMaster are its rich feature set, ease of use and flexibility.  Here are the benefits in details.
Real-Time Recording
With KineMaster, recording an audio or video can be done real-time. In fact, you can add effects or alter the entire video in an instant without the need to complete the recording process. Adding multiple tracks on audios is also made easier with this software.
Easy and Flexible Adjustment Tools
Aside from real-time audio and video recording, KineMaster also enables users to adjust the saturation, brightness, and colors of the video. Using adjustment tools and settings, you can create a cool and consistent atmosphere on your videos.
Multi-Layered Videos
KineMaster provides limitless possibilities on video editing because it supports a bunch of features for adding layers of images, videos, texts, audios and more. Writing or drawing directly on the video is also possible. These handy features make it easy and for editors to control the transitions on the videos and achieve the effects they want—all in one app.
Social Media Integrations
If you are looking for a video editing application for sharing your videos instantly on social media platforms, KineMaster is made for you. It is designed for publishers, advertisers, influencers, professionals and other people who want to show their creativity. Plus, your videos can reach your target audience real-time.
User-Friendly Mobile Video Editor
KineMaster is your on-the-go video editor, giving you access to multiple tools for creating superb and pro-level videos. This mobile application allows you to work on your ideas and apply them to your videos anytime and anywhere. While other video editing applications are limited to laptop and desktop computers, KineMaster is created for mobile devices that make editing less hassle.