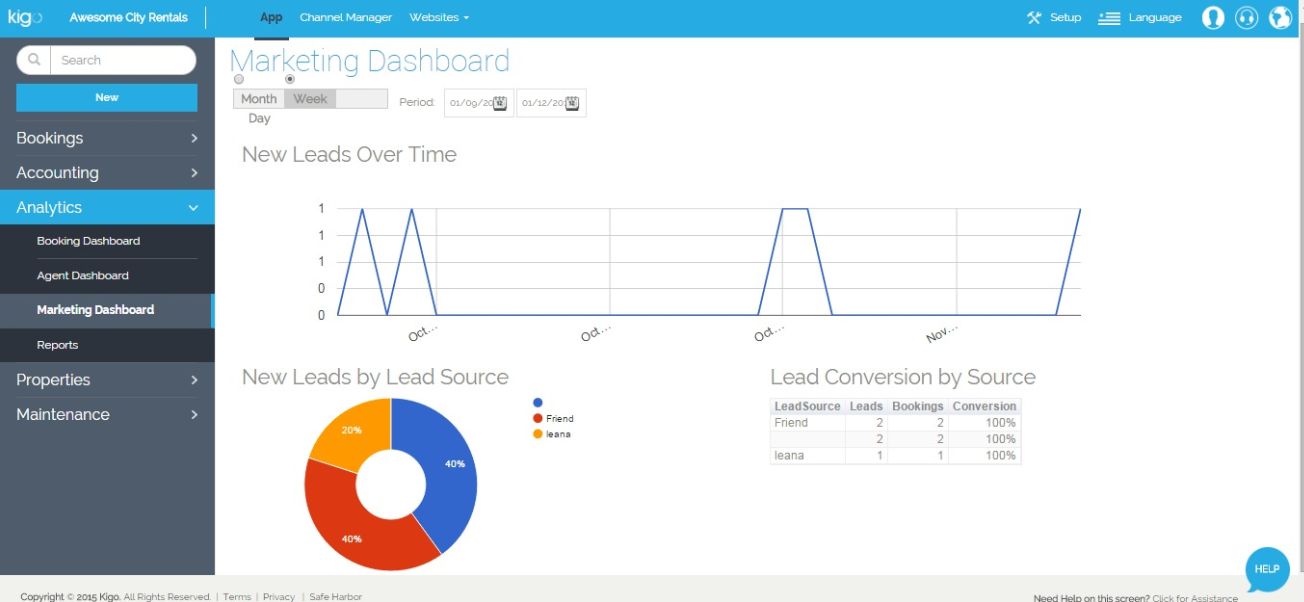 The main benefits of Kigo are easy to use, faster payment processing, and clear rental booking visibility. Here are more details:
Easy to use
Kigo is an easy to use software built for vacation rentals of all sizes. The solution gives you an overview of the day-to-day managerial and administrative tasks such as dispatch and maintenance schedule. Its collaboration tools and visual dashboards, facilitate real-time communication with your remote employees.
Likewise, the software allows you to create vacation rental listings across all top platform such as HomeAway, TripAdvisor, and Airbnb. Besides, Kigo's multiunit support system makes it easy to sync and maintain consistent listing details across these platforms.
Faster Payment Processing 
In addition, Kigo integrates seamlessly with leading payment systems. Besides, the solution offers a proprietary payment solution known as KigoPay. The proprietary system employs real-time guest screening technology, making all online transactions fast and secure.
Visibility
Better still, Kigo allows you to manage all your listings and reservations in a single reservation platform. It eliminates the need to browse multiple websites to visualize your portfolio. Instead, Kigo gives you a centralized dashboard, which delivers clear visibility on all your inquiries, bookings, and listings.