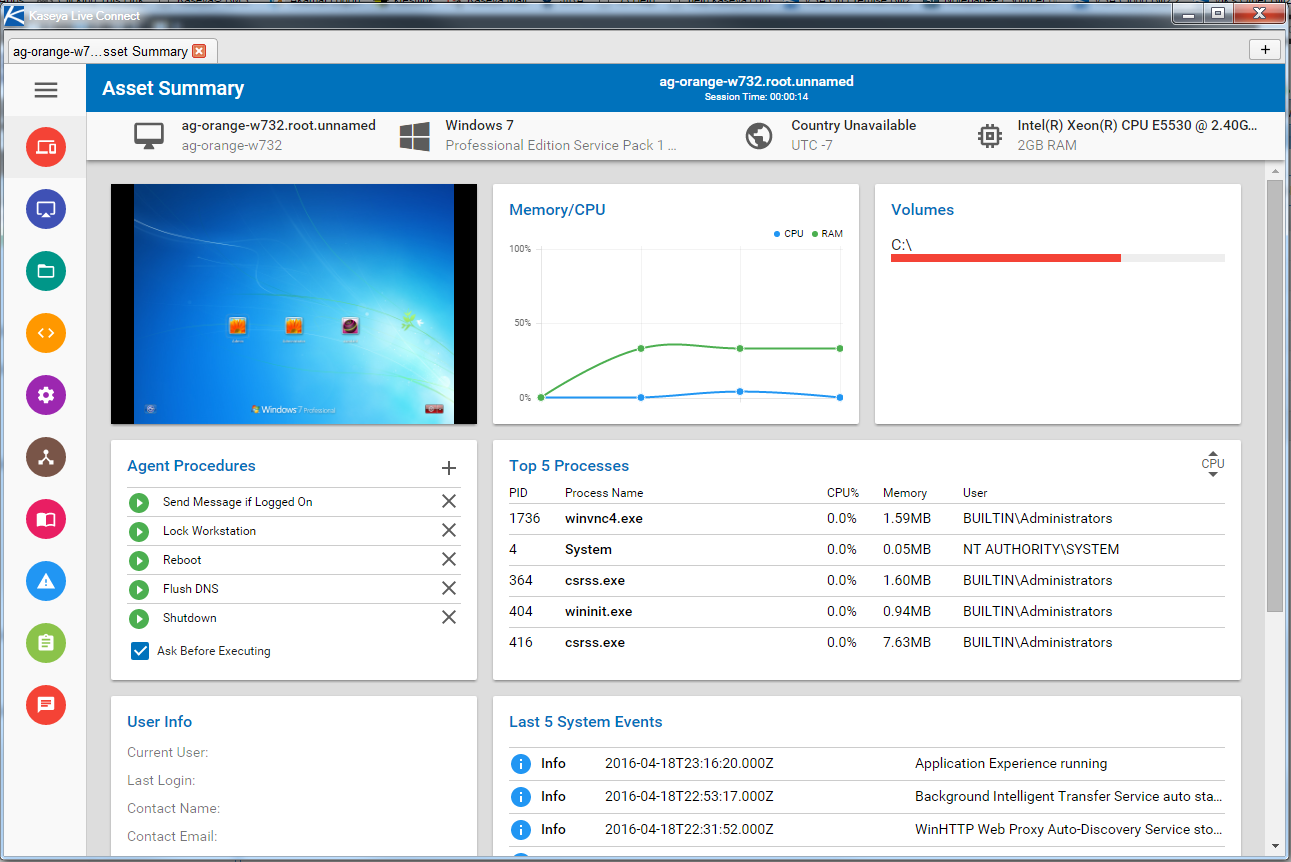 The main benefits of Kaseya VSA are managing and monitoring IT device and processes, providing a remote connection to devices and automatically updating the system. Here are more details:
Manages IT-related processes
Kaseya VSA allows company to make IT management a lot simpler since the system provides automation and central management of Information Technology. This translates into a more reliable, secure, and predictable IT solution for businesses of any scale. Issues that are technical in nature can also be identified easily and on top of that, the platform provides tools and information to help resolve them before damage is done.
The system also allows company technicians to be more productive in other areas such as being ready to handle issues when they arise while working on critical projects. This is because the Kaseya VSA handles maintenance related uses which means IT staffs are not required to spend a lot of their time on them.
Monitor networks and devices
The platform features a centralized dashboard called Kaseya VSA Network Performance Monitor. It allows technical personnel to gain relevant information about their network bandwidth, CPU, memory, disk, logs, and files. It can also actively monitor the state of their workstations, servers, networks, remote computers, applications and more.
Extends IT reach
Through the platform's remote management and monitoring capabilities, users are able to secure and administer broadly distributed environments for significantly boosting their reach. This way, users can utilize web browsers to connect to any of their devices regardless of the location. The system also allows users to access computers remotely and control them securely through a highly-reliable connection speed.
Automatic system updates
The Kaseya Patch Management Software ensures that the users' workstations, remote computers, and servers are always updated to their latest versions. This is due to the system automatically handling the updates of users' devices and applications with important security and software patches.