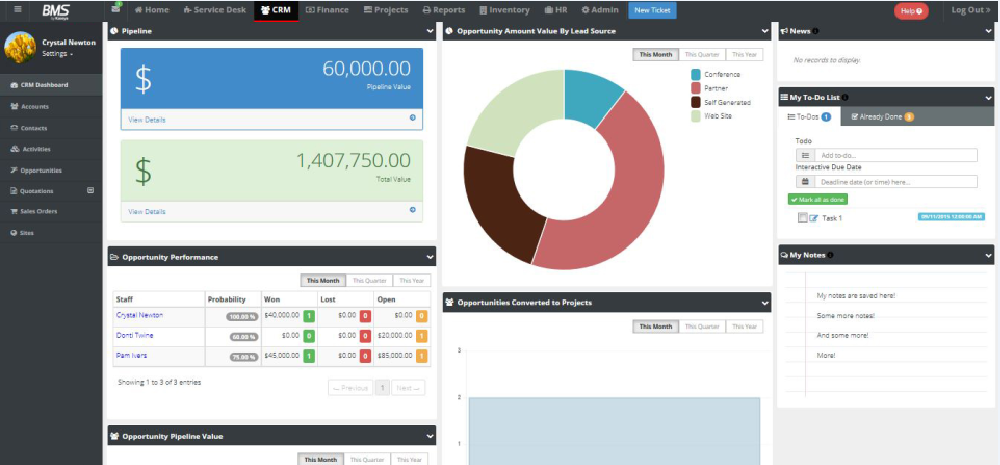 The main benefits of Kaseya BMS are it is easy to deploy and use, it saves time, and it offers flexibility. Here are more details:
Easy to deploy
As you may notice, Kaseya BMS is a robust professional service automation solution built to transform businesses. The solution features a scalable cloud-based architecture that makes it easy to implement and use.
Even better, with Kaseya BMS, the deployment of new services is a breeze. The application simplifies operations allowing you to manage the intricate IT projects without a struggle. It streamlines processes and allows you to handle virtually any operation in your corporate environment.
Saves time
In addition, Kaseya BMS is a time saver. The solution handles the day to day operations, making them efficient. As a business owner, you don't have to spend time on tedious tasks such as invoicing and project management. The solution does the donkey work, allowing you to concentrate on the revenue generating tasks such as delivering quality services.
Scalability and flexibility
Better still, Kaseya BMS is scalable and flexible. The solution is built to optimize the back-end requirements of your business regardless of its type and size. Its multitenant cloud architecture means you can start small and expand and scale as your business grows.
The solution allows you to handle four critical business operations including time and expense tracking, inventory management, finance & billing, and project management. The best part is that Kaseya BMS gives you the flexibility you need to uniquely handle the evolving requirements of your business.