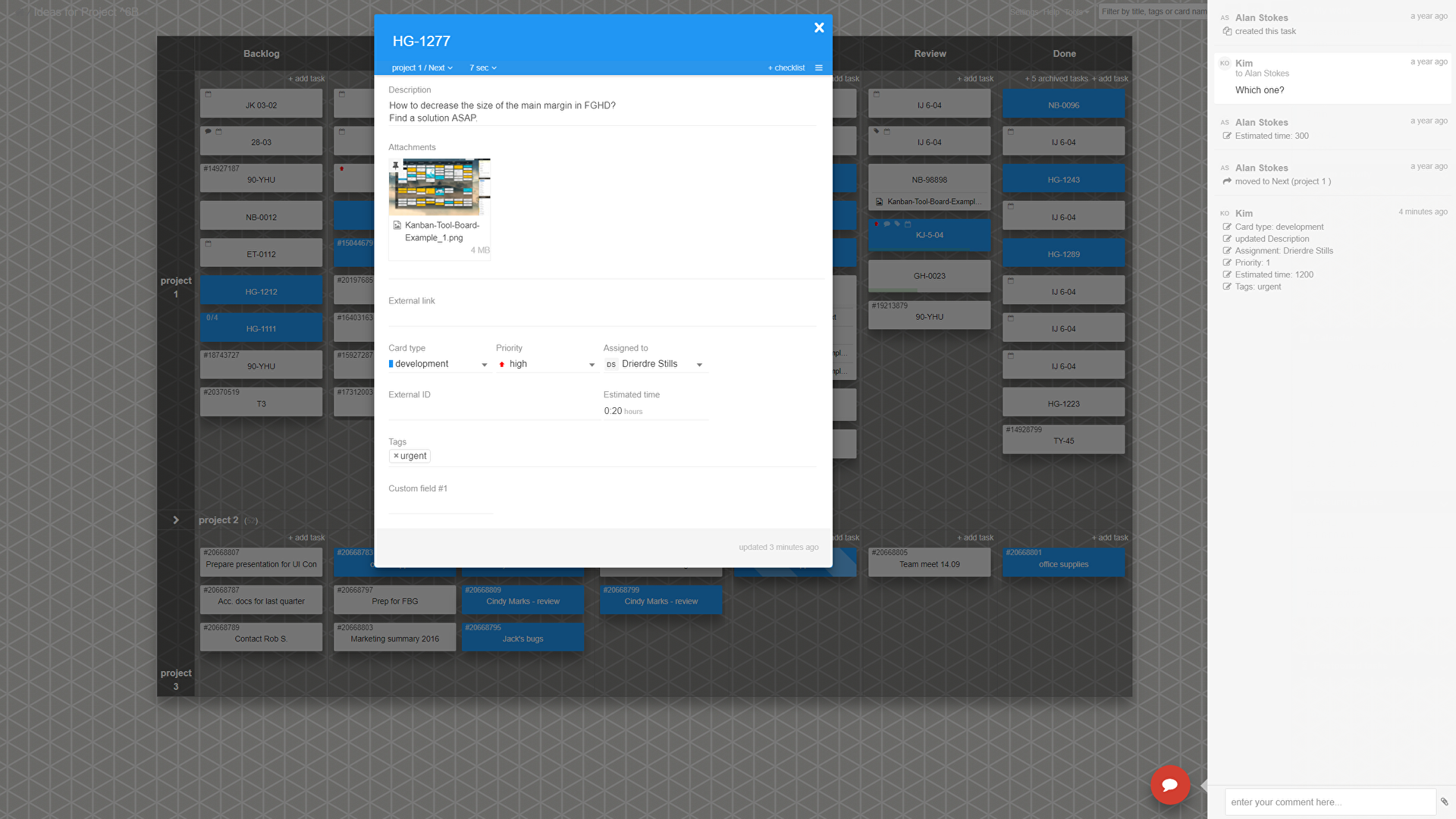 The main benefits of Kanban Tool are its realistic working atmosphere, its reporting and analytical system, and its ability to integrate. Here are the details:
By providing an online hub where work and tasks can be organized, Kanban Tool essentially replicates a working atmosphere that is realistic. Other members can see whether progress is being made, and other members are kept informed with real-time updates. A drag and drop interface also makes the Kanban Tool user-friendly.
Another feature of the Kanban Tool that is sure to impress is its advanced analytical and reporting system. This system can take past data and use it to determine when members can complete a task or project. Data can also be displayed in a user-friendly and convenient manner with the use of illustrations, diagrams, graphs, and charts.
Kanban Tool also makes it easy to integrate and share documents. Documents can be accessed easily by members with the correct admission since the cloud is where these documents are stored.