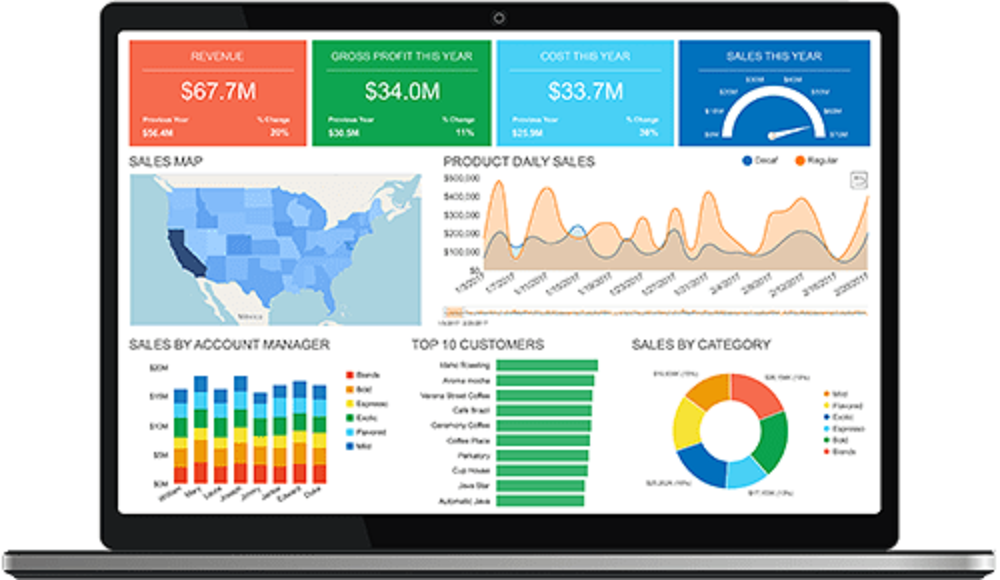 The main benefits of JReport are its embedded analytics and reports, interactive functionality that increases the reporting value, and easy-to-use interface. Here are more details:
Integrated analytics
JReport enables users to integrate analytics and reports within applications. Once embedded as part of the existing application, JReport provides its users with interactive dashboards, charts, and reports. Hence, users can get a very detailed and rich data analysis. The software's intelligent and configurable interfaces can be used by applications giving users easy access to the data critical for a business. It also empowers users to interact with the data.
Increase reporting value
The software comes with interactive functionality that enables users to dig deep into their data. Both iOS and web-based report presentations give users rich, actionable information that can be effortlessly and swiftly retooled through interactions such as sort, slice and dice, filter, drill down, rotate, and convert. Eventually, it gives users with unparalleled versatility and incredible insight to a data.
User-friendly interface
Users do not need to have technical knowledge, such as query languages and database schemas, or to undergo special training in order to optimize the use of the software. Ad hoc reporting, as well as analysis, is managed through a user-friendly interface, making it easier for the users to navigate and make the most out of the platform. JReport generally encourages self-service discovery, thus it enables business users to generate reports, get insights, and more on the web even without asking for help from IT staff.