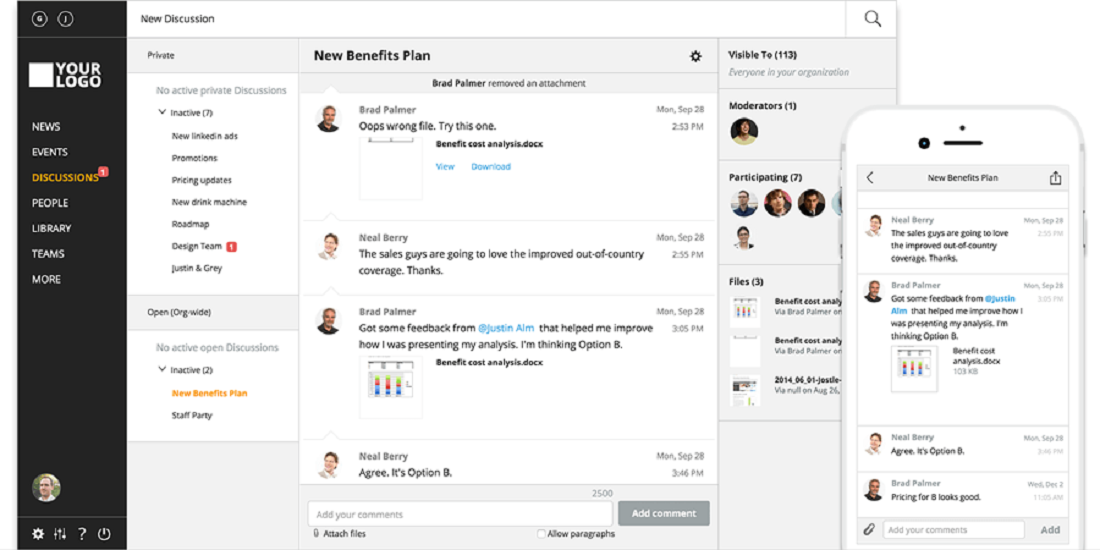 The main benefits of Jostle are its capability to empower employee engagement, easy access to important and relevant information and company updates, and improved internal communication. Here are more details:
Empowers Employee Engagement
Jostle provides all the features and tools needed by employees, both new hires and existing staff, to become part of the company or organization. But what is notable about this platform is that even staff with the least technical knowledge will be able to use it. On top of that, Jostle offers easy and fast setup and implementation.
Easy Access to Information
Jostle makes acquiring relevant and important information a breeze. It allows you to retrieve any data you need without the need to go through fuss and target information at divisions, employee types, and locations. The platform also comes with mobile applications, which let users remain connected to other employees and their organization anywhere and anytime.
Better Internal Communication
With Jostle, the delivery of internal communication is made simpler. The platform can be configured to deliver targeted and specific communication. So whether you need to target a particular group of employees, a specific location, etc., Jostle has got you covered. This increases the read rates for internal communication. Apart from that, the platform is also capable of energizing the workplace and improving the workplace culture through letting all employees share their stories of success which can be inspirational or stories that reflect the organization's values and goals. The inspiring employee stories are made readily available, eliminating the need to send success stories to everyone in the organization through email.