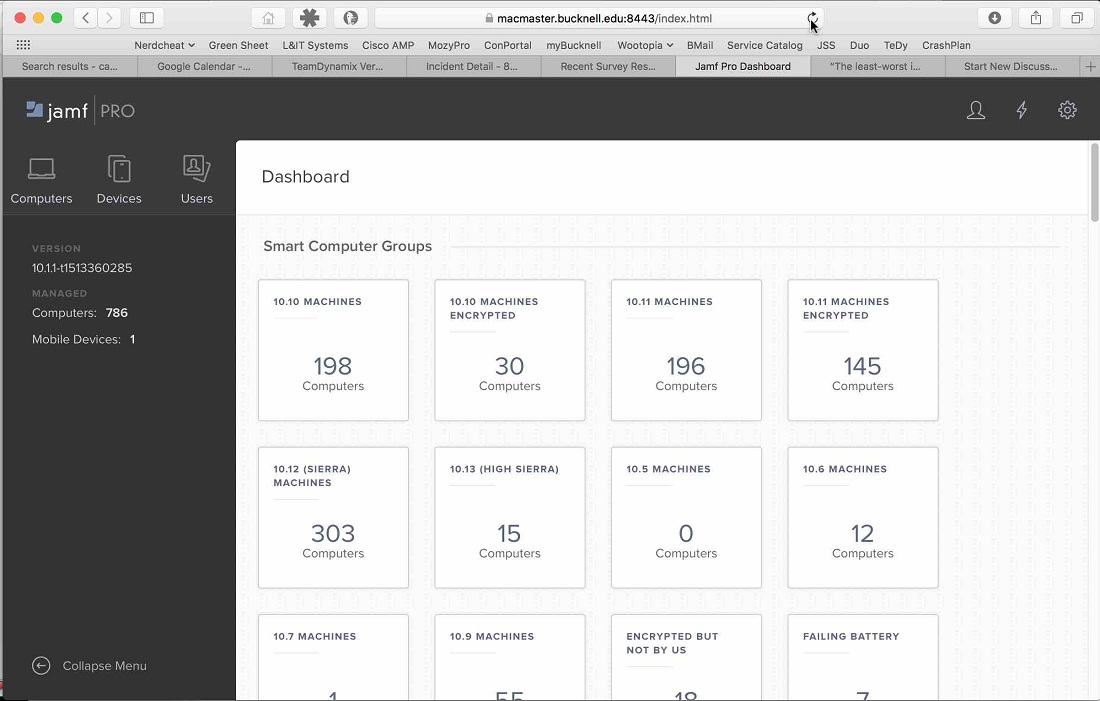 The main benefits of Jamf Pro are its zero-touch deployment capability, hands-on deployment approach, user-initiated enrollment, advanced device and app management features, instant alerts, device inventory management feature, capabilities to generate reports and create user groups, and self-service app catalog. Here are more details:
Zero-touch Deployment Capability
This powerful feature combines Jamf Pro deployment capabilities and the Device Enrollment Program (DEP) from Apple. It allows users to instantly enroll as well as configure Apple devices easily even without help from the IT department.
Hands-on Deployment Approach
Jamf Pro uses a hands-on approach to Apple device enrollment and deployment. There is also a Mac imaging feature that users can utilize to create monolithic or modular images, which can be easily and quickly deployed.
User-initiated Enrollment
Jamf Pro is designed for businesses that are implementing a Bring Your Own Device (BYOD) program. It gives users an option to self-enroll any of their Apple devices such as iPhone, Mac, etc. through a web page as required.
Advance Device Management Features
The software provides advanced device management features that allow users to implement policies, which enable them to perform advanced management tasks, manage local user accounts, run scripts on macOS, and more. These capabilities offer users more flexibility than managing the device using the standard, traditional configuration profiles.
App Management Feature
This feature allows users to streamline the task of customizing, configuring, and distributing applications for Apple devices. Moreover, users can deploy and purchase apps and licenses. The licenses can be re-assigned, which can be beneficial as the business grows and evolves. Hence, it boosts the productivity and efficiency of IT professionals while making the end-user experience much better.
Instant Notifications
The software sends notifications to the users as soon as there are new updates for the software that are usually patched and for third-party macOS applications. It also sends alerts when new versions of Apple's Operating System are released.
Device Inventory Management
Jamf Pro can instantly collect data on software, hardware, end users, and security, giving users insights into the compliance, health, and performance of their Apple devices.
Capabilities to Generate Reports and Create User Groups
The capability to generate reports allow users to determine any occurring issues and fix them immediately. With the capability to create user groups, on the other hand, users can know when new devices are removed from or added to a group in a timely manner. Membership in a group can also trigger policies that automate device management related tasks.
Self-service App Catalog
This allows end-users to instantly access application, content, and resources without the need to raise support tickets. The self-service app catalog is more like an enterprise app store with an intuitive user interface. It can be integrated with a directory service and be customized according to the user's branding.