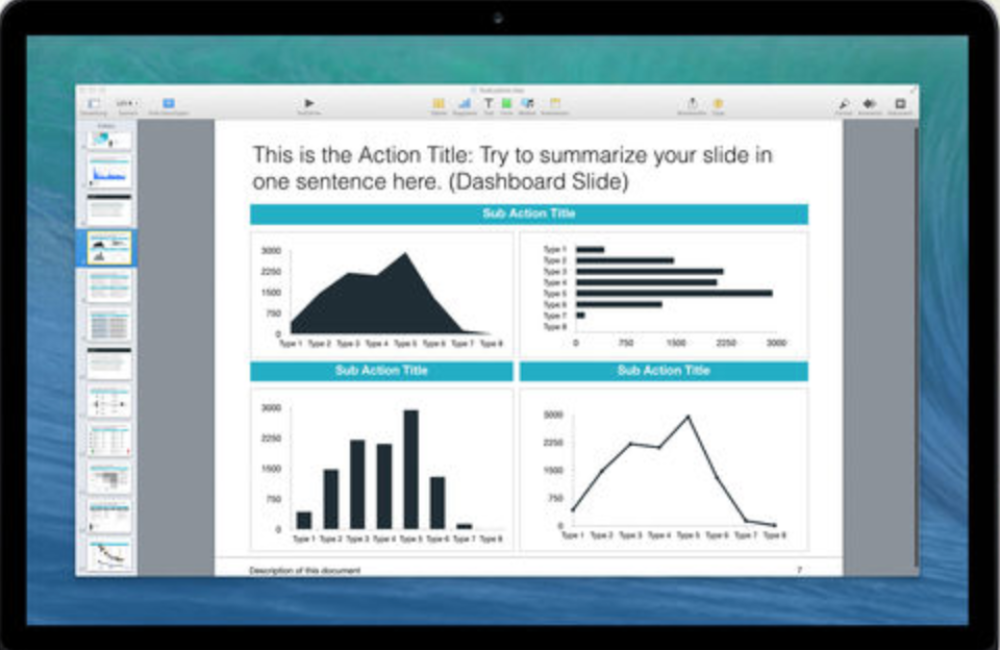 The main benefits of iWork are its word processing programs, its advanced tools, and its integration with iCloud.
iWork's word processing program is called Pages, and it allows users to come up with documents that are sensational-looking and gorgeous. The tool also comes with built-in pre-made templates, making it easy to come up with CVs, reports, posters, or digital books. Users also have the option to come up with their own design and start with a blank document.
The Pages program also allows users to add shapes to their documents. Movies, photos, videos, music, and charts can also be added to documents.
Real-time collaboration is possible with Pages since team members can all work on the same document at the same time. Documents can either be shared publicly or only be accessed by a select few. Pages also enables users to see the other members who are also working on the same documents as they are.
Advanced tools that can be found in Pages include one that marks up edits so changes can be easily tracked, as well as one that creates master pages so that document layouts have a consistent design. Documents can also support mathematical equations.
Whether it is for a mortgage or invoice calculator, a checklist, or a home budget, users can rely on Numbers, iWork's spreadsheet application. More than 30 templates are available to users who want to create spreadsheets.
Tables, images, texts, and charts can be inserted to Numbers' free-form canvas, resulting in gorgeous spreadsheets and data that are animated. Tables can also be customized with the application of custom cell border styles. Images, shapes, and texts can also be customized with preset styles.
Users will also appreciate the Numbers feature that provides them with function suggestions as they type formulas. They can also check errors live and see formula results through the smart view feature.
Eye-catching presentations are easy to do with Keynote, iWork's presentation program. Pre-made presentation templates are available to users, as well as a slide navigator which makes it easy for them to look through their presentations. Slides can be rearranged and new slides added with the slide navigator.
Presentations can also be enhanced with animations that are cinema-quality. Graphics and objects can be morphed and animated effortlessly with the Magic Move effect. Users can also take their pick from the program's available slide transitions, which include Object Pop, Clothesline, Object Flip, and Object Cube.
Recorded narrations can also be included in presentations, and interactive shows can be created to run independently on different displays and kiosks.
iOS and Mac device users have a clear advantage when using iWork, as the suite is made specifically for iOS and Mac devices. Users can draw and annotate their work on Pages and Numbers using their iOS devices, or use iPod Touch, iPhone, or iPad to deliver their presentations. Columns and rows in Numbers can be rearranged simply by touching and dragging them. Tables within spreadsheets can also be resized using the same method. Double-tapping a cell also makes an intelligent keyboard pop up, which makes it easier to enter formulas and text.
iWork's iCloud integration enables users to access the presentations, spreadsheets, and documents on any device that is browser-enabled. There are no browser or device restrictions that will stop users from accessing and editing their work. This also allows for presentations, spreadsheets, and documents to be updated and synchronized across different devices.