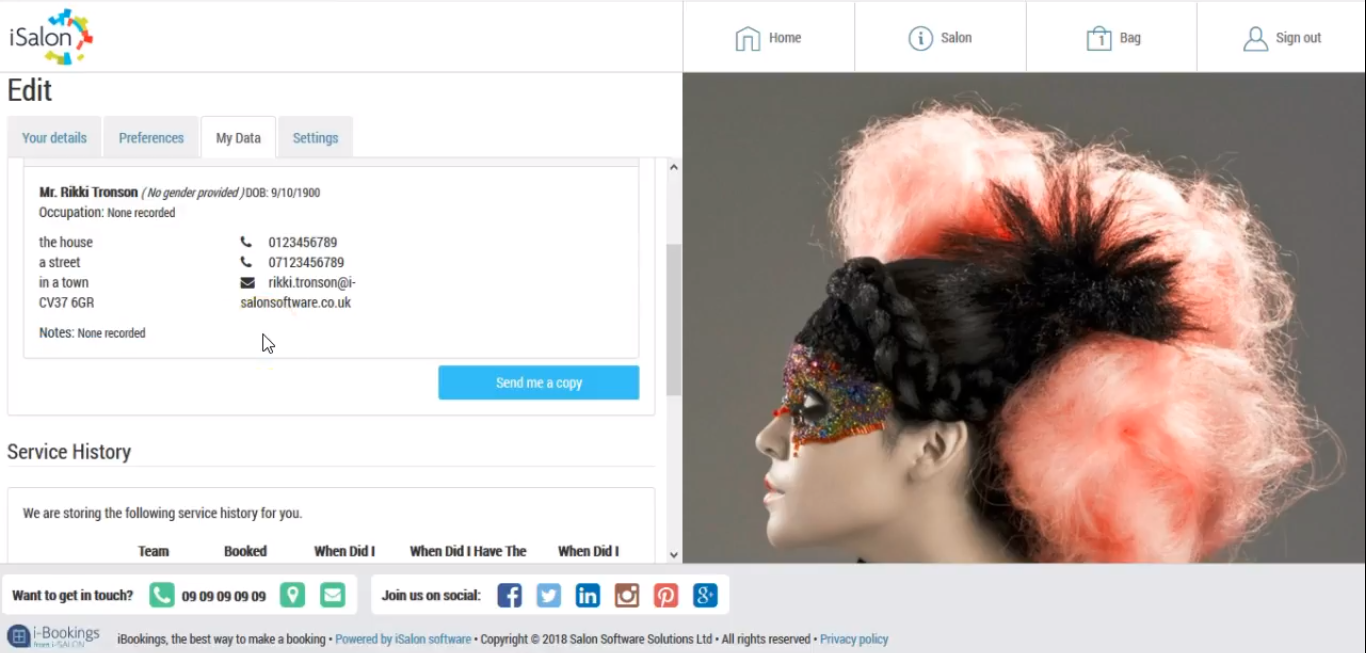 The main benefits of iSalon are its schedule management capabilities, its full till system, and its reporting platforms. Here are the details:
Managing the schedule of salon staff is made easy by the booking feature of iSalon. The software's calendar accepts assignments, along with options for prepayments or deposits. Having customers book their appointments online frees up salon employees to prepare for clients as well as be more productive. Staff lull times and no-shows are also minimized thanks to the automated SMS reminders iSalon sends.
Day-to-day transactions can be kept track of by iSalon users thanks to its full till system. Loyalty points, promotions, and discounts are also monitored by the system on top of sales. The software's financial reporting tool also allows for the utilization of information. Credit card payment processing is also integrated into the system.
Multiple establishments can also be managed with the group functionality provided by iSalon. Franchises, chains, and groups can be conveniently and effectively overseen with the software's Command Centre. There is also a centralized unit where important information such as marketing materials, client records, and finances can be accessed by personnel authorized to do so.
Customer database management can be done effectively with the comprehensive tools provided by the software. Client value, frequency, and recency can be monitored so users can make sure their approach is personalized for each client. Users also do not need to worry about multiple inputs as the iSalon is organized prevents this from happening.
Meanwhile, iSalon's features for stock control help in minimizing wastage and maximizing cash flow. Top-performing personnel and best selling products and services are identified by the tool.
Finances, performances, and other details can be assessed by business heads with iSalon's reporting platforms. From there, businesses can come up with plans that will help drive the growth of their business.