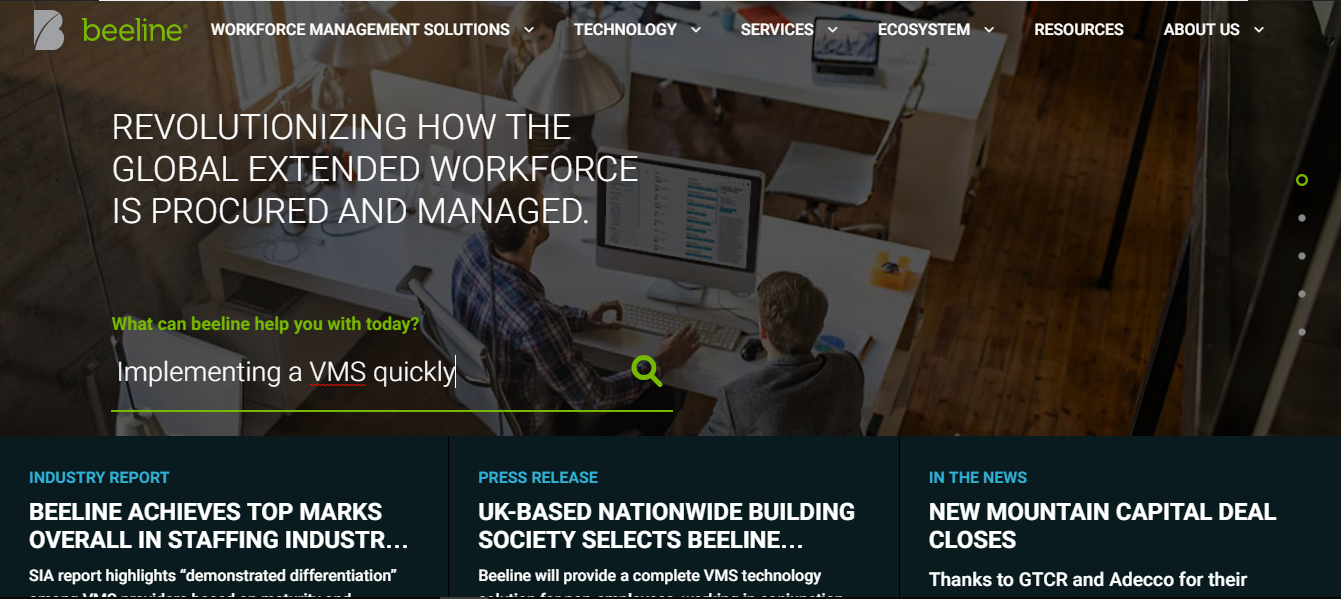 The main benefits of IQ Navigator Compass VMS are it's a complete VMS, it provides useful vendor data and it features headcount tracking tool. Here are more details.
Comprehensive Vendor Management System
IQ Navigator Compass VMS aids users in their vendor management processes by providing a comprehensive, scalable, flexible, risk-mitigating, and cost-saving platform. It can also function as a supplier management application. It brings automation to the entire lifecycle of managing the company's contingent workforce as well as the suppliers that provide them. With this, contingent labors are managed more effectively, enabling HR teams to create standards for workflows across every CWM activities.
Relevant vendor and spend data
The system has a Statement of Work (SOW) Project feature that provides users with real-time access to vendor and spends data. It has transactional control points to help in ensuring complete compliance with the contract and to properly meet the terms negotiated by the procurement department. The system aids users in achieving their expected targets while not going over their allocated budget by enabling them to have total control over SOW-based projects.
Headcount Tracking solution
The platform also features a Headcount Tracking system, which provides headcount reporting capabilities and headcount analysis that help businesses to stay compliant with government regulations, control contingent spends, align with office policies, and to protect company assets. The system provides the workplace with enough visibility to efficiently manage global contingent workforce while minimizing risk. It also helps mitigate uncontrolled spending and leverage the company's workforce to their full potential which is overall beneficial to business.