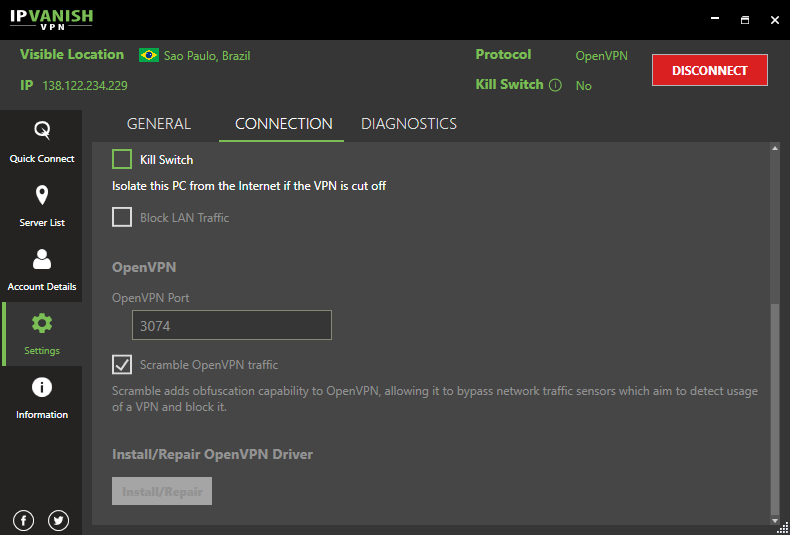 The main benefits of using IPVanish VPN are its network of IP addresses, its globally dispersed servers, and its security and privacy. 
IPVansih VPN has a long-term record of reliability as a top-tier VPN app. With a network of about 40,000 IP addresses on more than 850 servers in different countries around the world, IPVanish VPN affords you security without sacrificing internet speed.
Internet ads are one of the main causes of slow internet connections, caused by geo-targeting, which allows advertisers to collect relevant information such as your IP addresses and physical location. This problem is addressed by IPVanish by setting up parameters to disable them, giving you a fast internet connection and ad-free internet experience.
IPVanish VPN also gives you the ability to change your locations in order to lower your VOIP bills. This is especially useful for those who are constantly making international calls and other forms of long-distance communication. On top of that, the application enables you to bypass regional and geo-locked censorships for content access.
IPVanish delivers you a rich net experience without any regard for whatever device you are using. It provides protection not only to Windows or Mac desktop and laptop units but also to Chromebooks, Ubuntu computers, and Windows smartphones as well as routers. Thus, you have maximum access to the net.