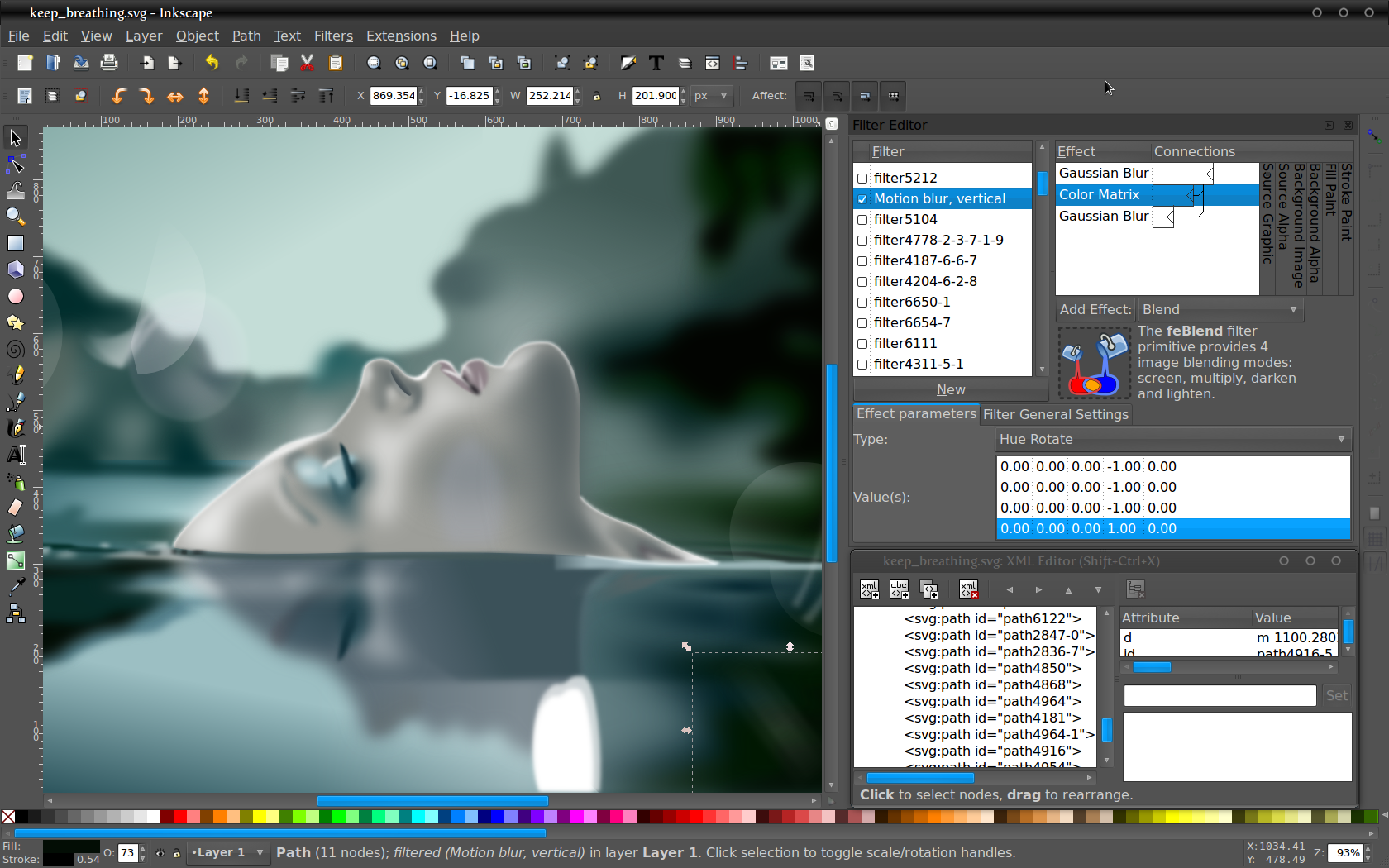 The benefits of Inkscape are its comprehensive node editing functionalities, object creation tools, and support for generating and editing SVG format files. Here are more details:
Node editing
One of the most outstanding features that Inkscape offers is the node editing functionality. Nodes serve as the frameworks which show how vector graphics are made. They are also associated with various mathematical operations. Nodes allow designers and artists to manipulate vectorized images, graphics, and objects.
There are various node editing tools that Inkscape is equipped with. Many of them are for moving nodes such as the tools for inserting nodes in between segments, deleting nodes, joining or breaking the path of selected nodes and end-nodes and making selected nodes curve and symmetrical. There are also tools for adding new segments, making selected nodes a corner, making selected segments line, and a lot more.
Object creation
Object creation functionality provides a highlight to the features like pencil tool, calligraphy tool, text tool, shape tool, and drawing tool. Pencil tool is used for freehand drawing while the pen tool is ideal for making a straight line and Benziar curves. Calligraphy tool is chosen for works involving an application of freehand drawing by using filled paths representing calligraphic strokes. The text tool is for full-on canvas editing and multi-line texts. Bitmaps of objects can be embedded as well by using a particular command. All these features enable users to maximize their creativity and improve their artistic skills at the same time.
SVG format support
Inkscape is an ideal application for generating SVG formats as well as editing them. It also enables users to watch and edit their document tree, live, through the XML editor. It can export various formats like OpenDocument Drawing, PNG, PDF, PostScript, EPS, and sk1 by utilizing the command line options provided. This empowers users to work with graphics and artworks that are in need of high scalability.