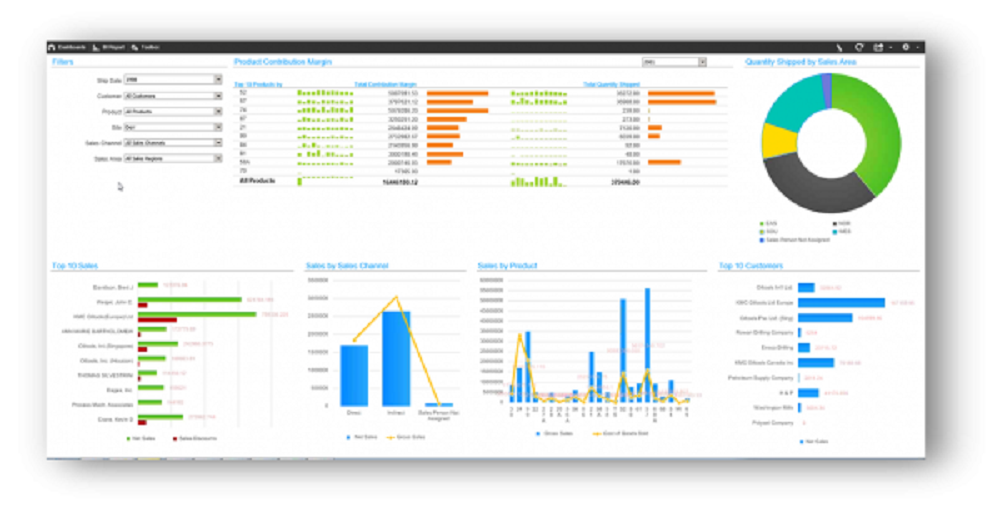 The main benefits of Infor SyteLine ERP are its capabilities that enhance the productivity of businesses, tools that improve the way things are managed, and its flexibility to be incorporated into any type of workflow. Here are more details:
Drives productivity
The application can give all types of distributors and manufacturers the right push to enhance their productivity. It also provides them with the capability to quickly respond to changes. Infor SyteLine ERP aids organizations to see even the smallest of issues for quick remedies, allowing them to keep smooth and unhindered operations regardless of whether they're in the sourcing and selling industry or in the fulfillment and production fields.
Tools for better management
Infor SyteLine ERP facilitates the achievement of bigger and faster return on investment by enhancing the users' way of managing things. It aids them in more efficient resource allocation, plan execution, and scheduling. Even if users are implementing complex supply chains, they will still be able to lower their expenditures as well as make deliveries on time.
It also provides unmatched versatility, scalability, and deep functionality by giving users the tools for significantly improving their customer service, overall productivity, and efficiency. This applies to many types of industries.
Flexible
Regardless of whether the businesses offer mixed-mode or engineered-to-order solutions, Infor SyteLine ERB is flexible enough that it can be easily integrated into their current workflows. This eliminates the need for the users to change their current workflows and set up just so the system can be integrated into their business.