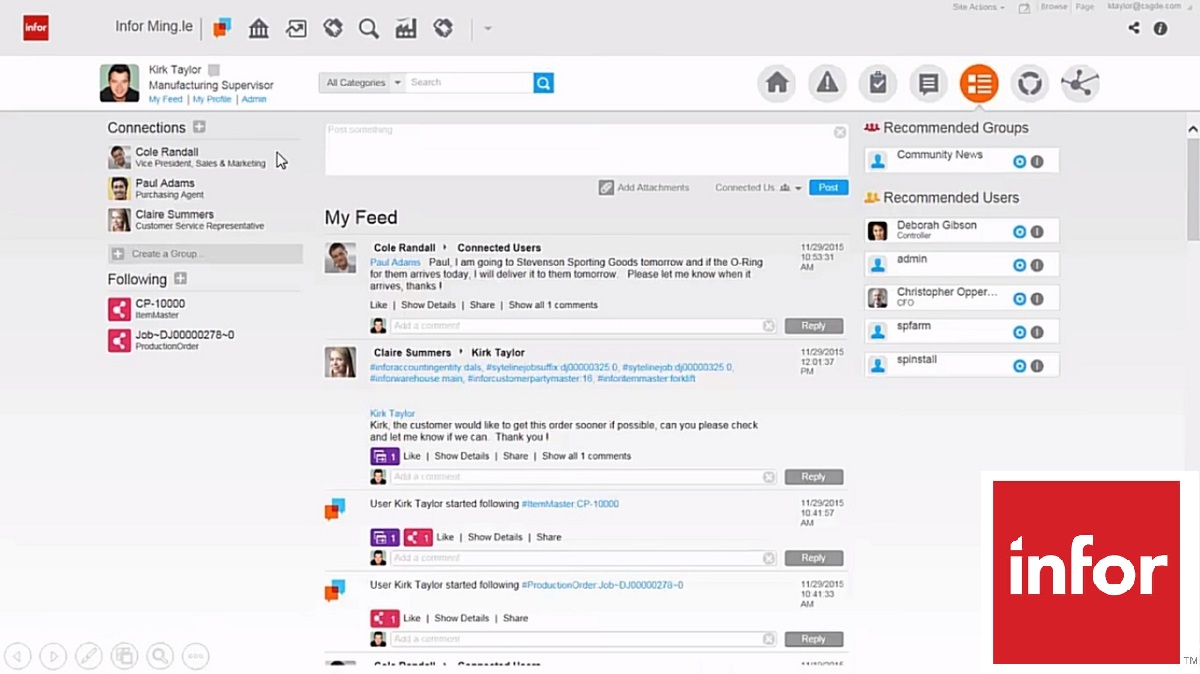 The main benefits of Infor EAM are a highly configurable platform, enhanced compliance with environmental and legal rules, and innovative asset maintenance management solution. Here are the specifics:
Highly Configurable Asset Management Platform
It comes with built-in features and tools that help simplify asset management tasks and boosts the efficiency of companies no matter what industry they belong to. That is because the software is simply adaptable to their processes.
Enhanced Compliance with Environmental and Legal Rules
Infor EAM helps companies acquire insights into their infrastructure, aging machineries, and systems to come up with better decisions with regard to the repair or replacement of their assets.
Innovative Asset Maintenance Management Solution
Users can easily track their assets and data related to them, eliminating production delays and equipment downtime. Besides that, Infor EAM also lets users ensure their assets are operating safely and cost-efficiently.
Asset Hierarchy
Assets can be managed based on a hierarchy with Infor EAM, allowing users to view how their system, location, and equipment communicate with one another. This way, they can determine and devise repair and maintenance activities for their assets.
Extended Lifecycle and Maximized Government Asset Value
Infor EAM offers the capability to make these goals possible. It allows government firms to leverage cutting-edge technologies to optimize and automate asset management projects, processes, and workflows. They can keep their assets reliable and secure, ensuring they are operating based on standards and meet the demands of constituents.
Multi-industry Asset Management Solution
Infor EAM is a solution created for different business under different industries. For instance, the software offers a solution for the healthcare industry to allow medical facilities and companies to track the condition and location of their equipment. Infor EAM also offers a set of features to streamline the work processes of chemical and pharmaceutical manufacturers, including tamper detection, calibration, electronic records, audit trails, etc. Built-in data validation is also available for food and beverage businesses so they can accurately collect data regarding equipment, machines, and facilities.