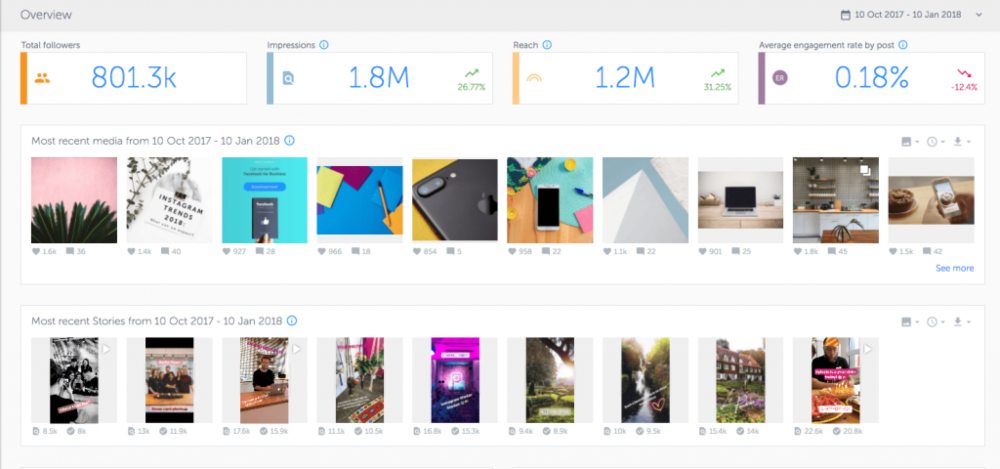 The main benefits of Iconosquare are its advance scheduling, its customized Instagram feeds, and its comment tracking.

With advance scheduling, Iconosquare users are able to manage their Instagram posts. They simply draft their post and Iconosquare posts them as scheduled.
Iconosquare users are also made aware of what followers are looking at on their profile through notifications. Users can also search and follow certain groups and hashtags through customized Instagram feeds
Instagram photo and video contests can also be run much more easily with Iconosquare. All users need to do is pick three hashtags, and Iconosquare does the work of collecting the videos and photos in a gallery.
Users can also use Iconosquare to track up to 30 comments and either delete inappropriate comments, mark them as read, or individually reply to each one of them.
Brands can also come up with customizable landing pages, with the infographics, themes, and the picture's colors set the way they like. Iconosquare also helps them reach more people around the world with more than 20 different languages available.
Users can also find out which of their followers are the most influential and then group them accordingly.