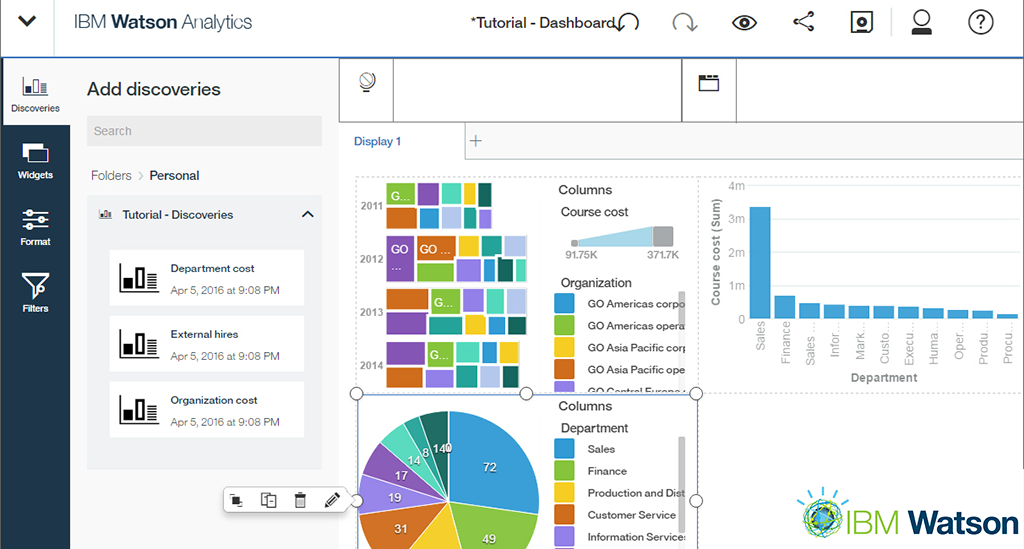 The main benefits of IBM Watson are its rich feature set and security. Here are the specifics:
Industry-Leading AI
IBM Watson is an industry-leading AI solution that is valued for helping organizations conduct fast and rigorous research. It aids them in discovering patterns and insights through its advanced AI and machine learning capabilities. Meaningful and actionable insights can be extracted through detailed analyses of complex data. This allows organizations to anticipate system disruptions by constant monitoring of its IT infrastructure. Through this, organizations can identify possible issues and complications earlier and respond accordingly. This also saves them from future costs.
Customer Behavior
Enterprises also use IBM Watson's industry-leading AI to better understand customer behavior. Insights gathered from rigorous analyses are used to inform future interactions and engagements. Companies enjoy the capability to personalize the experiences of customers in various touch points. Communication experiences with chatbots are dramatically enhanced to a point where it is hard to differentiate them from humans. This is thanks to IBM Watson's state-of-the-art AI and machine learning.
Leveraging Employee Intelligence
IBM Watson is also being deployed to gauge employee behavior and sentiments to improve work conditions, performance, and relationships. With the platform, businesses can take better advantage of the expertise of their employees through knowledge-based management processes. The solution can be fashioned in a way to be more conducive to knowledge creation, innovation, and value enhancement.
Increase Security
IBM Watson can also help your company increase the security of its digital information and processes. Cybersecurity experts have used it to expedite their threat investigations significantly with higher accuracy.