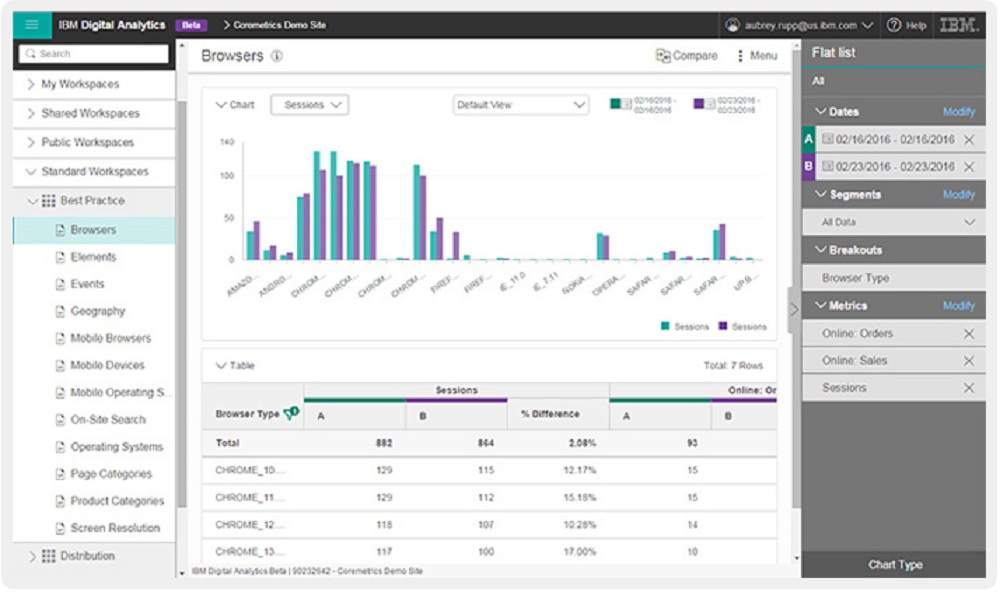 The main benefits of IBM Marketing Cloud are the strong marketing automation it brings to the system, email marketing capabilities, maximized communication with clients, and lead management features. Here are more details:
Powerful marketing automation
For MS Dynamics CRM clients, the platform brings in strong marketing automation. The acquisition of Silverpop acquisition gave IBM Marketing Cloud the benefits of a huge and still growing customer base that is seamlessly integrated with it. With the multiple functionalities it provides, it brings automation in various marketing processes making them more efficient and well managed.
Email marketing
One of the highlights of the system is the email marketing tool that empowers digital marketers to send email campaigns in an opportune time as well as to implement behavior-based communication. Through this, each customer is given a more personal experience, which allows for a higher response rate as well as a stronger relationship between customers and businesses.
Leveraged customer communication
IBM Marketing Cloud enables users to automate social media campaigns, integrate communications, and interact with the audience across the social media platform. Interaction on social media provides businesses with a more in-depth understating of their clients and it also enhances their understanding of the products or services being sold. The communication is coupled together with analytics in order to aid users to better respond to clients' preferences, understand their behavior, and reach potential customers.
Lead management
Another benefit provided by IBM Marketing Cloud is how it simplifies and increases the effectivity of lead management. It provides a multi-channel method that enhances the chance of scoring new leads while still nurturing the old ones. The system functions as a good lead scorer solution since it empowers users to comprehend their customers, which results in better alignment of the sales process with other processes in the organization.