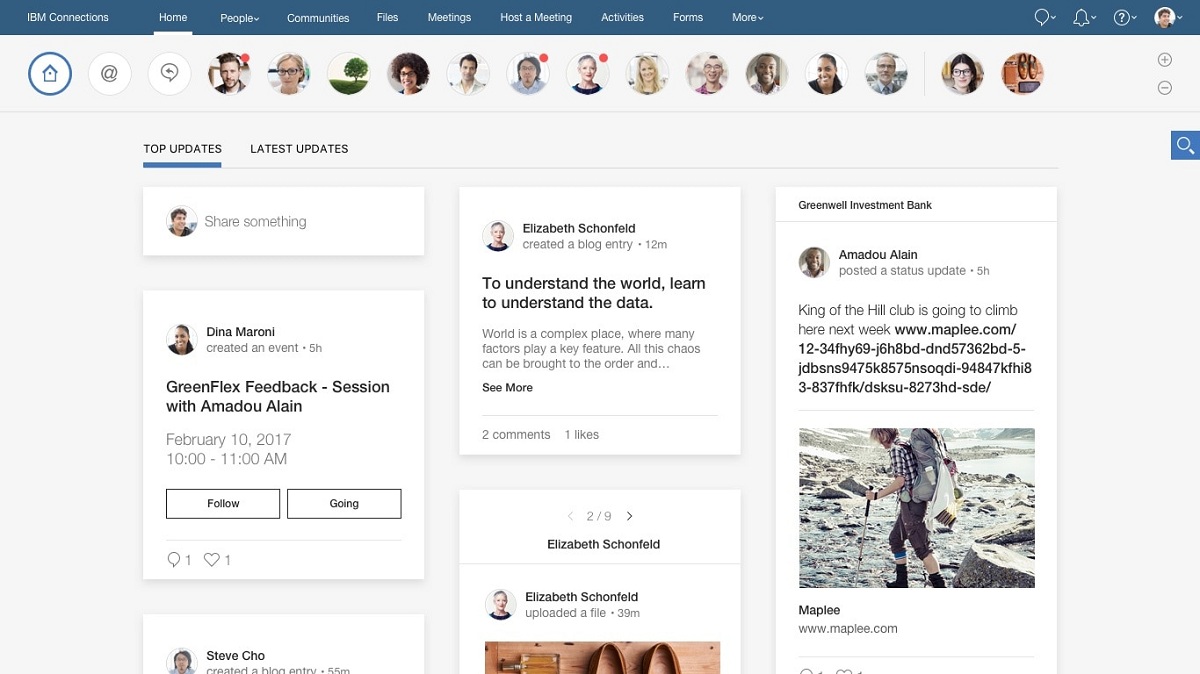 The main benefits of IBM Connections are its ability to maximize the potential of employees, protect information from getting leaked and allow for smarter business decisions. Here's more info:
Maximize workforce potential
IBM Connections was developed to aid companies in getting the best out of their employees. Through the platform, everyone is able to contact everyone else and they also have access to files that they find interesting. Be it activities, blogs or communities, employees have a place where business information can be discussed without the need to worry about the protection and security of properties since the platform takes care of that matter. This would result in the company saving some time and not needing to worry about valuable information falling into the wrong hands.
Secures information
One of the main reasons why conventional communication and networking was replaced with business social networks is the security that the latter provides. The system is integrated behind a firewall that enhances the protection of information. This takes some burden off the IT departments and keeps entrepreneurs free from security-related worries.
Allows for smarter business decisions
IBM Connections can help companies reevaluate their resources and make better decisions that would result in business growth. It allows companies to save money by keeping all critical data in one easy-to-access location. This tool provides useful analytic and organizational features that can be integrated with the system, regardless of the software architecture being used.