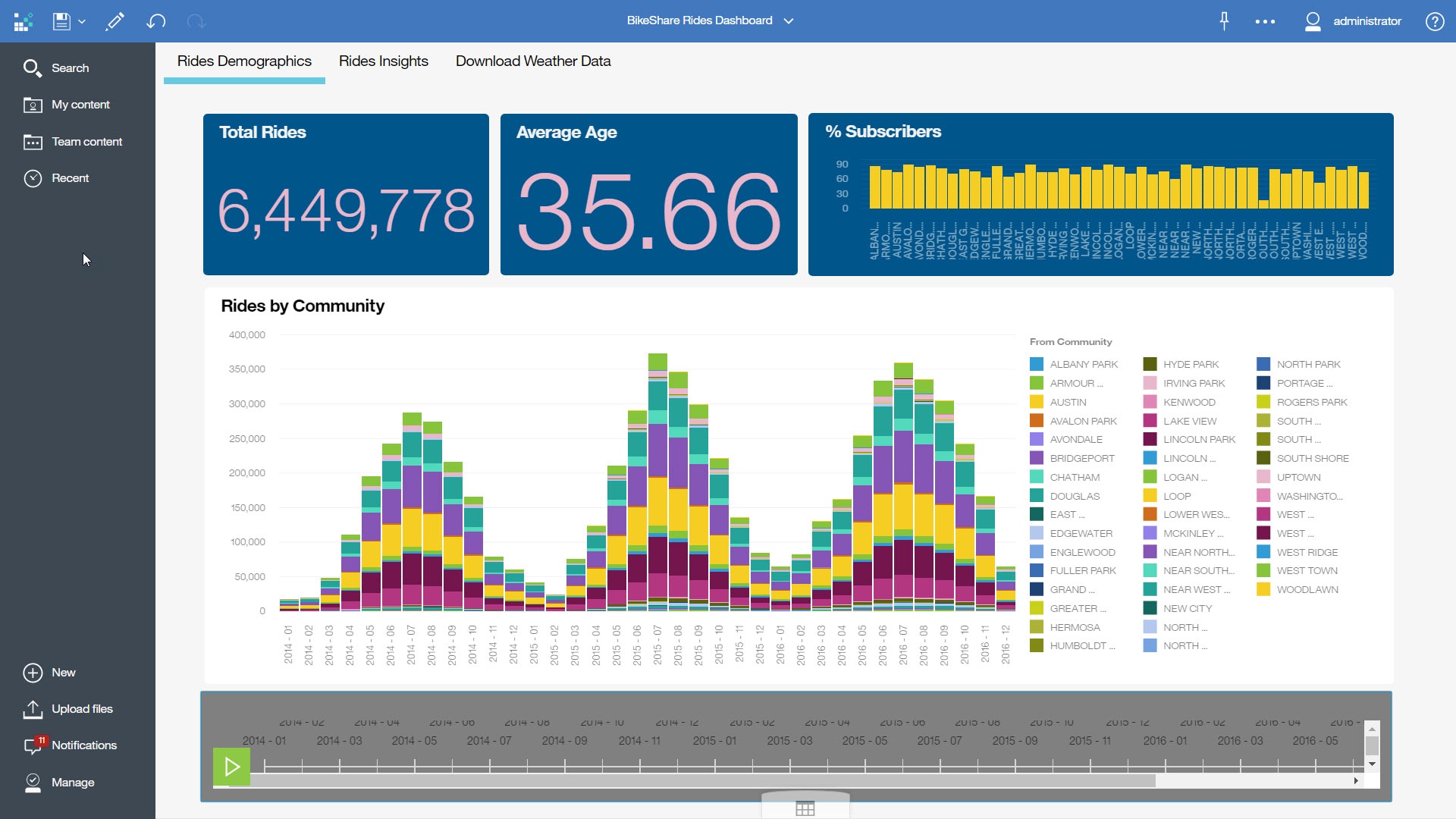 The main benefits of IBM Cognos are it helps you discover hidden insights, it empowers analytics with AI and uses a personalized analytics experience. The platform's intelligent and intuitive smarter self-service helps businesses create insights from data, which in turn results in impressive and effective presentations. IBM Cognos Analytics is an integrated solution that can be deployed in the cloud or on-premises and is sure to meet any organization's requirements.
Whether on a web-based interface or on a mobile device, expect a unified experience with Cognos Analytics. This allows businesses to immediately find, evaluate, generate, and share insight. The platform's interactive and intuitive web experience also allows users to add a personal touch to the content, as well as allowing them to make dashboards anywhere, anytime, be it on a desktop or mobile device.
Businesses using IBM Cognos Analytics can expect immediate results, as its guided self-service approach not only predicts user intent but also provides recommendations and automates the analytics process. The platform also enables work across teams, organizations, and ecosystems. Not only does this increased value, but it also offers scalability, governance, security, and performance demanded by most organizations today.
Even the lack of desktop tools isn't a problem for IBM Cognos Analytics users, as it is a total web-based experience that remains consistent, whether the user is working on a desktop or on a mobile device. There's also no need to transfer data as users enjoy the convenience and benefits of the cloud.