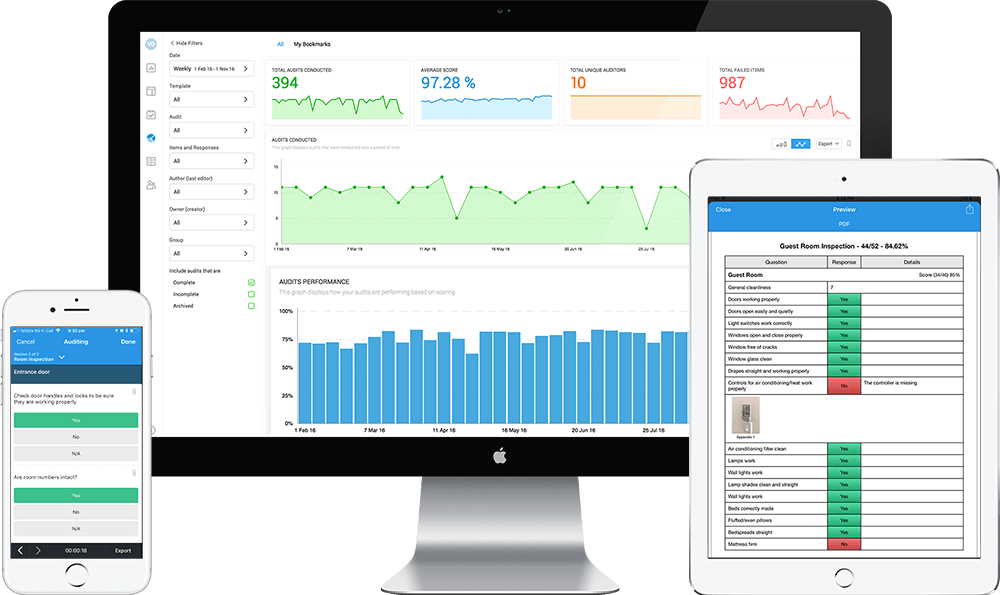 The main benefits of iAuditor are smart form creation, mobile capability, and template builder. Read on to understand further.
iAuditor allows users to create a team and help them standardize their audit system based on the location or groups and then share their audit templates to all members. It even converts an Excel document or a paper inspection form into a customized form fast through the user-friendly template creator. Shifting to smart forms allows you to organize all your documents in a single place automatically.
Inspections will no longer become stressful and strenuous with this solution. Users can complete their forms from any locations using their mobile devices as long as they are connected to the internet. What's more, it offers you the freedom to capture data and include a digital signature, locations, or images. This capability allows the process becomes simpler and more powerful to ensure an error-free result.
Moreover, users can automatically create detailed reports and customize and share them with the team members. Reports are housed safely and can be recovered easily when they need them in the future. Also, it provides immediate feedback, and all gathered data are synched into analytics tools to offer you instant visibility of accuracy, compliance, and productivity. As a result, you can track quality and safety metrics and assess risks to make enhancements in real-time.