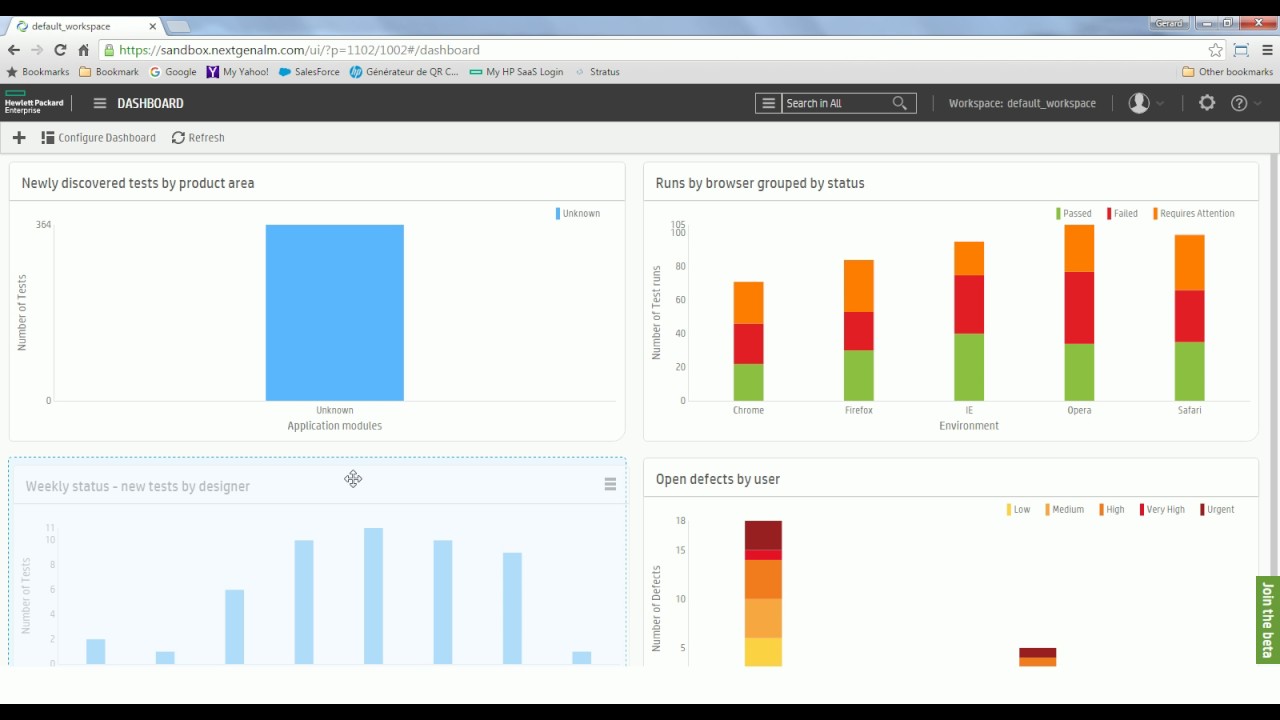 The main benefits of HPE ALM are simplifying the delivery of applications, centralizing operations, and enabling app testing. The software offers businesses the solution that comes together with the capabilities to scale and make extra room for needed modifications and augmentations as well as organize the entire lifecycle of the app.
When it comes to the management and delivery of the app, scalability plays an integral role. That is why HPE ALM provides users with unmatched scalability and the room they need to tackle the end-to-end lifecycle of the app. The software even allows users to test the app so they can achieve the best possible end product. Thanks to the centralized location of the software, businesses can keep everything in a single place, including project data, test information, and much more.
Since every single thing is centralized, who creates or initiates the project is not an issue as everyone is given access and is permitted to perform certain actions. This capability can become a great advantage for businesses who have scattered offshore and onsite team members that need to work together in one project. The software allows teams to establish and re-use the resources and determine and see the fast impact of the change about testing, requirements, development, and defects.