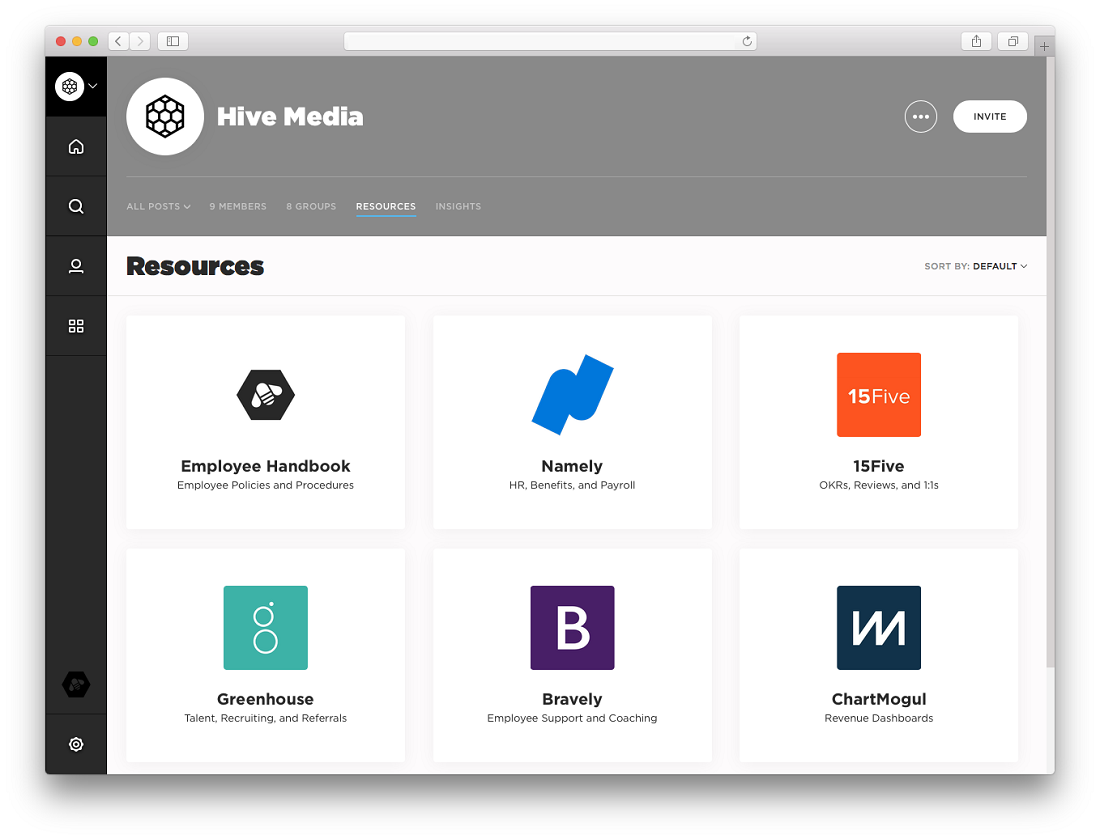 The main benefits of Honey.is are its incredible solutions for posting and sharing content seamlessly, feeds and groups, social features, mobile optimization, fully indexed search, and powerful integrations. Here are more details:
Post and Share Content
Honey.is allows users to post content including images, files, rich media, and other media types. The platform supports various file types including .pdf, .png, .doc/docx, .jpg, .ppt/pptx, .gif, .move, and many more. You can also use the platform to share URL as well as calendar events. When sharing the URL, all you need to do is copy and paste the link. The calendar event sharing functionality, on the other hand, lets you add an event widget to a post which includes location, date, etc.
Feeds and Groups
The platform also comes with feeds and groups where employees can discuss ideas and work as a team. There are featured and required groups, broadcast, private groups, etc. Each group has different functionalities.
Social Features
Honey.is provides social features that allow members to connect with each other. There are comment capabilities that let users express their opinions on posts and @mention which allow them to mention other members in a comment. Users can also "like" the comments or posts they find useful or good. When the user is mentioned in a post, or their comment or post received a "like", the platform will notify the user using its in-app activity notification feature.
Mobile Optimization
Honey.is is designed to be mobile responsive, which means you can use it in any device including mobile devices and tablets. It offers mobile applications on Android and iPhone which you can get from Google Play and App Store.
Fully-Indexed Search
Searching for particular content in the platform is made easier with the aid of its fully-indexed search functionality. This allows you to search for file attachments, post and comment text, group titles, text behind shared URL, as well as user profiles with ease.
Powerful Integrations
Honey.is offers integration with social media platforms and RRS feeds, file-sharing systems such as Dropbox, Google Drive, OneDrive, and Box, and many more.