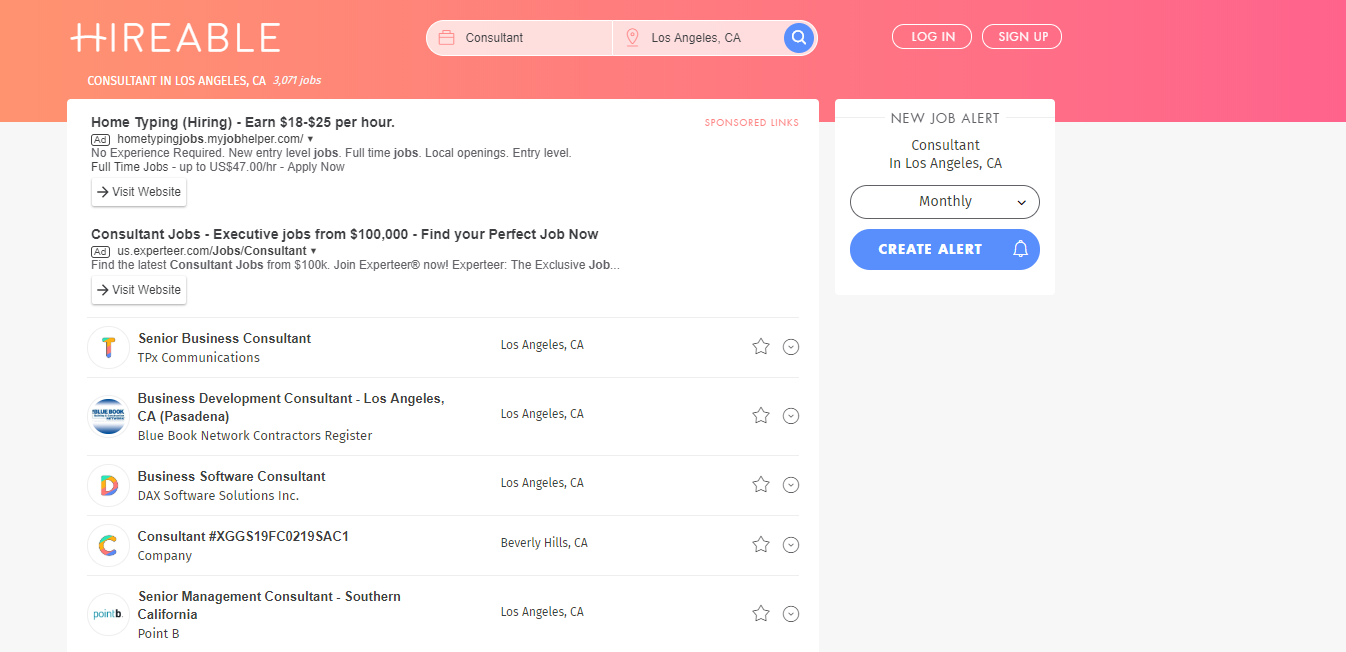 The main benefits of Hireable.com are it has a robust job listing, smart notifications, and personalized job recommendations. Here are the details:
Vigorous Job Search
Using Hireable.com, employers can have the necessary oversight to hire workers fit for the job. The job posting service allows job seekers to locate work with its solid search engine. In fact, one keyword is enough to view numerous results. Companies only need to use the right keyword if they want to have a wider scope and the right audience for their posting.
Intelligent Job Notifications
Companies will not miss out on candidates who are on Hireable.com but are not visiting the site often. The job seekers' platform allows the job seekers to set up job alerts for the positions they prefer and lets them know if similar openings are available.
Personalized Job Recommendations
If a job matches up, Hireable.com notifies the candidates. With this feature, job seekers can apply for positions to different companies where their skills can be used. And through this feature, employers can extend their reach automatically.
Secure Account Settings
User information is always kept secure in Hireable.com. The platform assures that relevant data are only shown to profile viewers like employers and companies.
Lastly, job seeker's resume can be searchable despite having private details attached to it. That is because their private information is not available to the public. Moreover, a job seeker's job alerts and pending applications are only viewable to themselves.