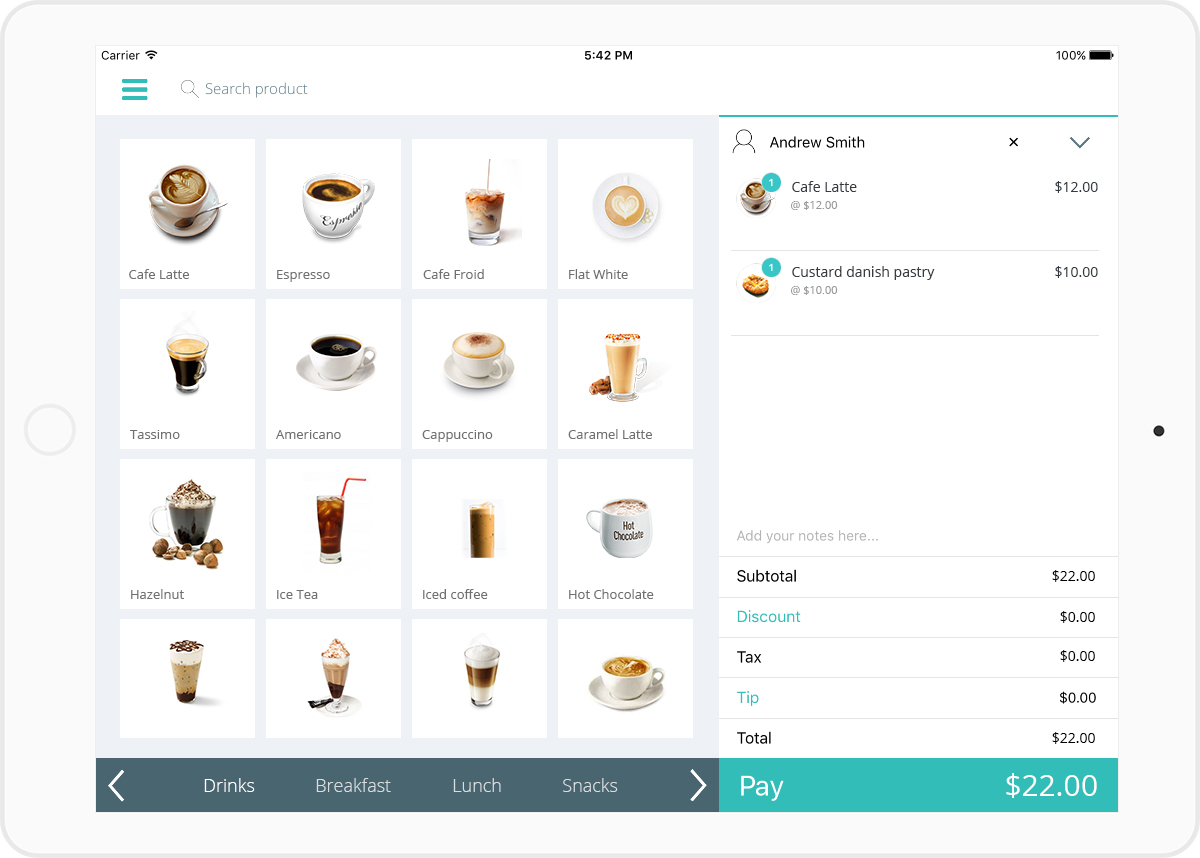 The main benefits of Hike are it allows users to manage sales transactions from different types of device, makes the process of creating multiple product variations a breeze, offers an inventory tracking capability, displays important business information on a dashboard, and permits customer profiling. Find out why many eCommerce, retail, and physical store business owners and managers love using Hike by exploring the discussion below:
Handle Sales Transactions from Different Types of Device
Hike is a versatile and user-friendly point-of-sale software. It permits users to handle sales transactions easily from different types of device like Windows or Mac PCs or iOS devices. They will able to process and complete sales transactions by performing simple operations on its intuitive user interface such as processing payments, keeping and storing receipts in a cloud-based environment, and offering loyalty programs to customers.
Set Up and Manage Products with Multiple Variations
Whether users are operating and managing an online shop or physical store, Hike makes it easy for them to set up and handle whatever products they have within its system. They can set up all their products within Hike, add descriptions to each product, and specify how such products vary. For example, they can indicate that certain products are available in different sizes or colors.
Monitor Product Inventories Easily and Intelligently
Inventory management is another feature present in Hike. Users can verify if their product stocks are already running low or if they are keeping high volumes of product stocks they don't really need or beyond what customers demand. They can also access inventory information about each product variation they have set up. This way, they will be able to find out if they can immediately fulfill orders placed by customers who want to buy products with specific attributes or still need to get inventories from their suppliers or vendors to be able to fulfill such orders.
Come Up with the Best Business Decisions
Managing an online shop, retail business, or physical store is not an easy thing to do. Business owners and managers should come up with the best decisions so that the business will become successful. They can only achieve this if they are given access to all the important information they need. Luckily, Hike makes that possible through the aid of its business reporting and analytics capabilities.
Hike provides a dashboard that shows essential information about how an eCommerce, retail, or physical store is making money, how its staff and employees are performing their jobs, and which products are being purchased by customers most of the time. Business owners and managers can access this dashboard from anywhere and at any time, as Hike is built on a cloud-based infrastructure.
Generate Insights into Customers' Behaviors and Activities
The point-of-sale software, moreover, enables users to gain insights into the behaviors and activities of their customers so they can engage with them appropriately, thereby helping them improve customer retention. With Hike, they can check how often customers are making visits and purchases and how much money they are spending whenever they are buying products. The software also permits them to offer loyalty programs to customers, permitting the latter to buy products using the loyalty points they have earned.