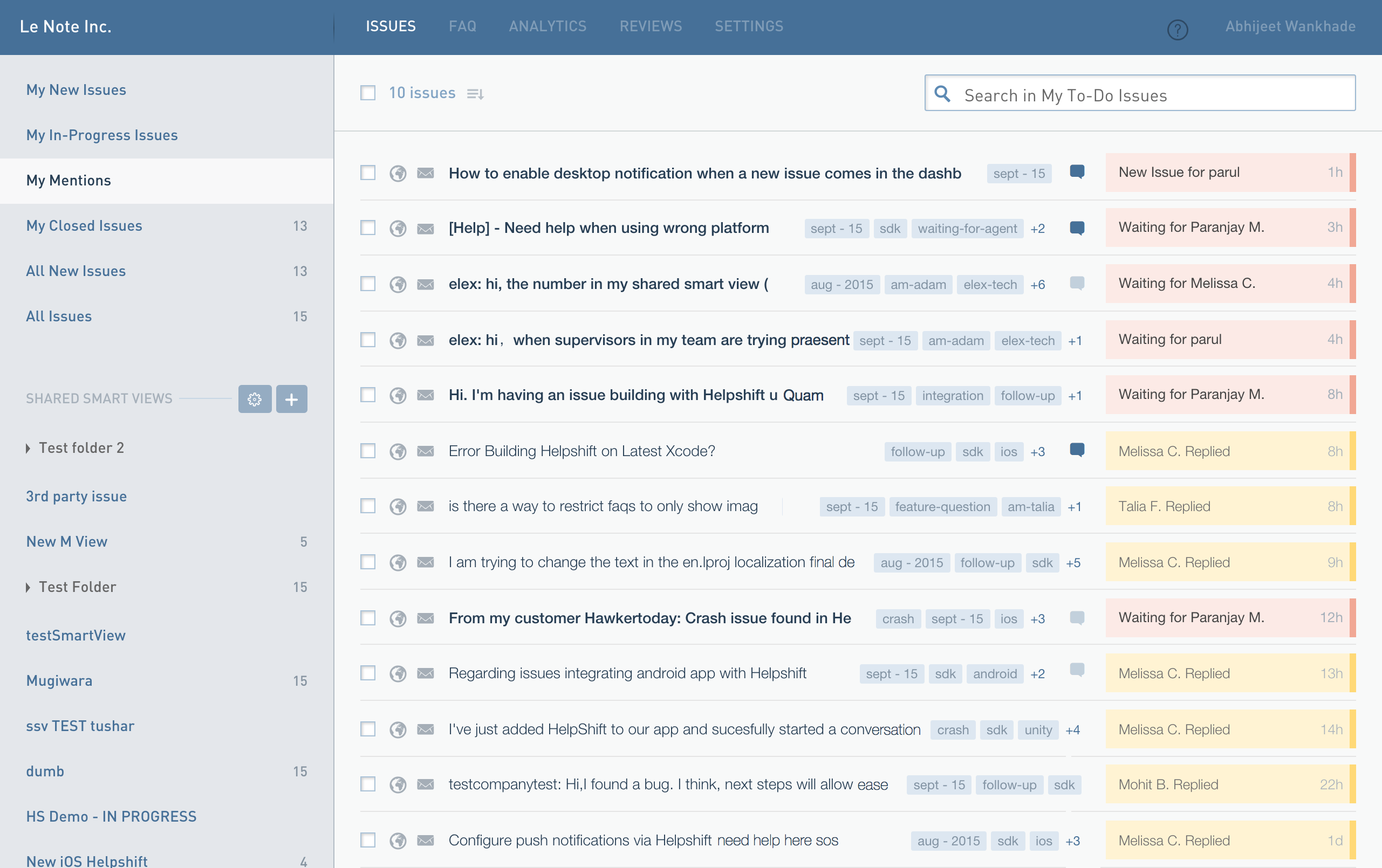 The main benefit of Helpshift is its smart segmentation capability. This helps the app developers and support teams to sort, customize, and process web and mobile app issues with user-based criteria and tags. For example, Helpshift provides a solution to those who want to see only the app issues related to app usage experience by iOS users.
Segmentation of issues aids product teams and customer support to manage incoming tickets. This way, they can assign tickets to agents according to language, topic, or priority. It can also segment customers based on their behaviors while interacting with the app. This way agents can identify customers of high value to prioritize them for support provision.
Besides, Helpshift also has chatbots that can be used to cut down the number of users' support requests that need to be handled. Chatbots can resolve customer issues without having to connect to a customer support agent. Chatbots can also collect information from customers. They can provide app users with knowledgebase articles for faster issue resolution, too. Surveys for customer satisfaction can also be sent via these chatbots.  
Helpshift also offers powerful FAQs that can be utilized in-app. These can have different languages to ensure that international users can find answers quickly. Additionally, the solution's FAQs are searchable from mobile devices and can even be used in offline mode.