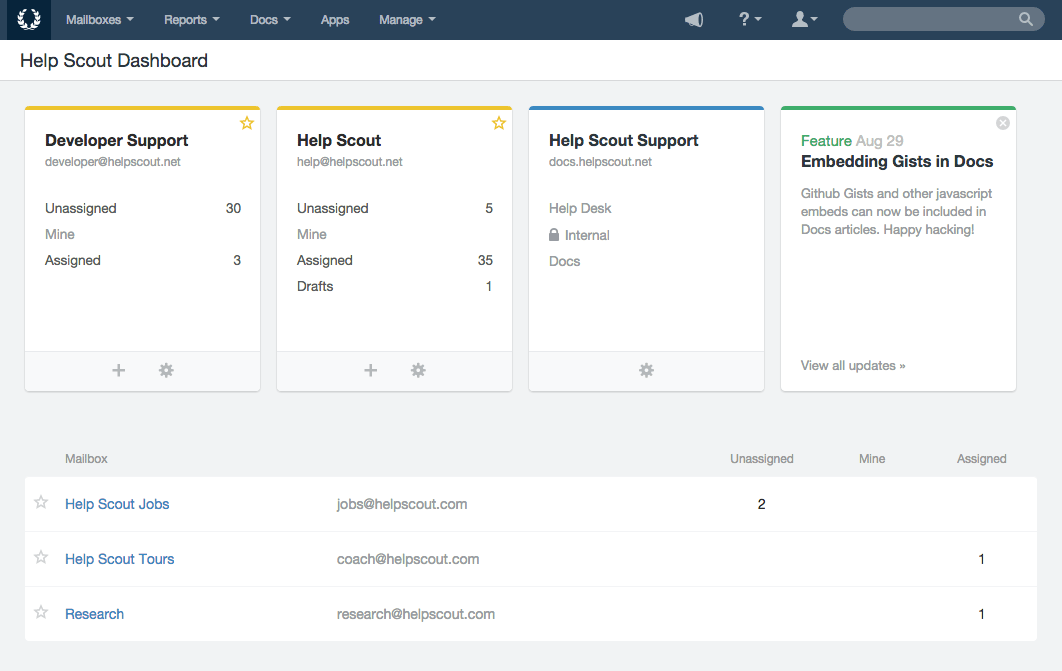 The main benefits of Help Scout are its features that allow efficient communication with clients, non-steep learning curve, collaboration tools, and its capability to create and host knowledge bases. Here are more details:
Streamlined Communication with Clients
Help Scout facilitates quick and easy communication with clients, allowing businesses to provide their clients with reliable and professional service through multiple channels. With this, customers won't have to wait for hours in a line or undergo frustrating procedures for gaining assistance from an agent. With Help Scout, clients can easily experience solid and human customer support which could make for a very satisfying experience that they might recommend the users' products to other potential customers.
Easy to Learn
Admittedly, Help Scout poses a short learning curve to clients but it's not a steep one. Users are still capable of quickly adapting to the inside and out of Help Scout in less than an hour. After that, they can expect maximum efficiency from the system.
Collaboration Hub
For agents, Help Scout is a good collaboration hub that allows them to consult each other regarding customer requests. They can use the Internal Note before they provide a response to queries.
Creation and Hosting of Knowledge Bases
Help Scout allows the creation as well as hosting or rich knowledge bases that users can utilize for importing data. This is achievable thanks to the system's integration support with more than 20 external applications and systems. Further third-party apps support can be expected in the future.