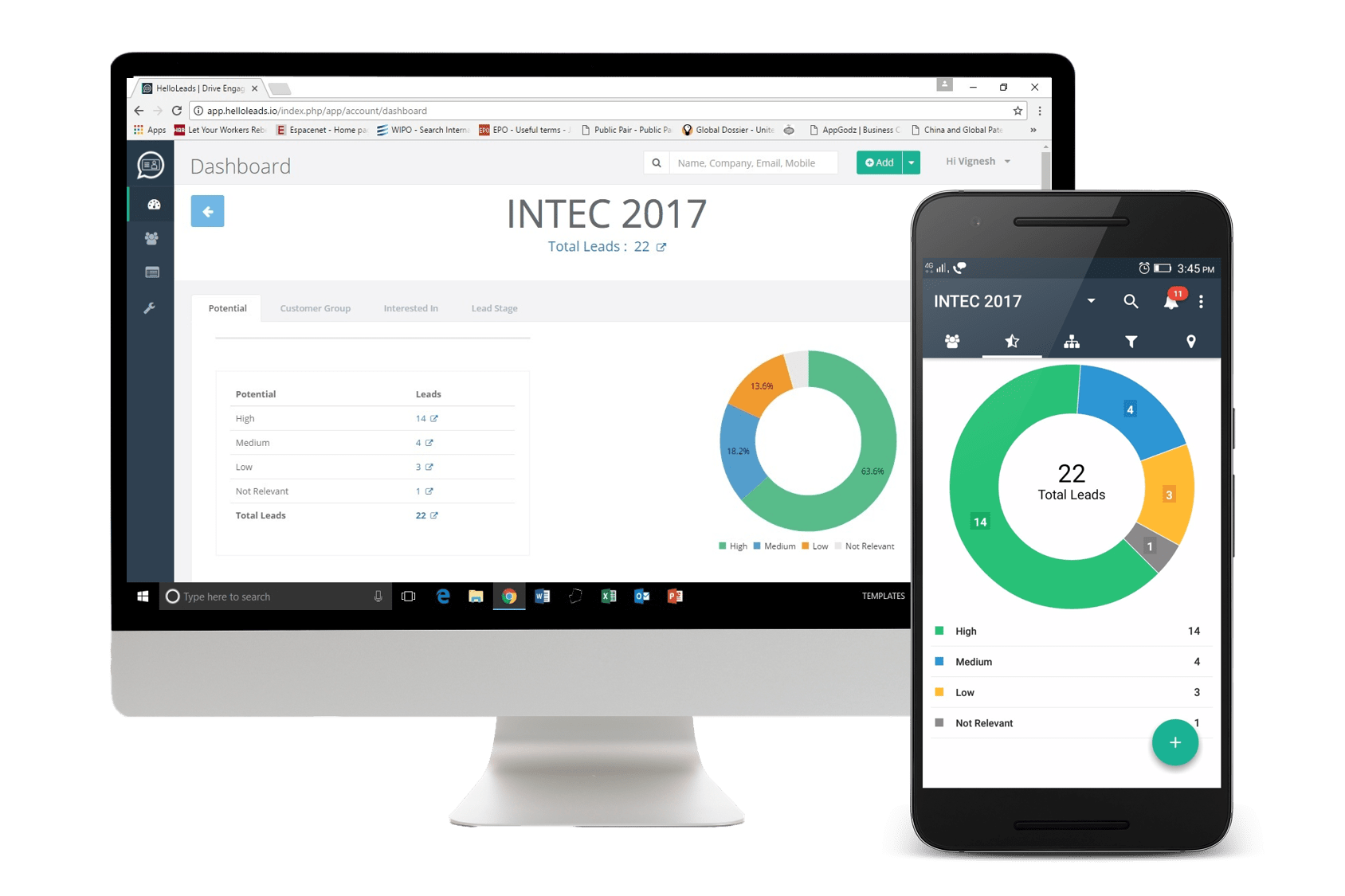 The main benefits of HelloLeads are its ease of use, rich feature set, and mobile support. HelloLeads allows users to streamline their lead generation management, which allows them to save time and, therefore, cut down on operational expenses. It acts as a single hub where different functionalities are connected while connecting key personnel as well.
HelloLeads allows users to extract leads from different data sets and types. These sources can range from trade websites to social media platforms; from web inquiries to exhibits. All of these are stored in one hub for easy access.
Adding leads to the database is simple. There are features such as mobile QR code scanning, mobile contacts copying, mobile lead form, lead import, web and digital inquiry, and others. Furthermore, everything is securely stored on Amazon Web server.
Added information such as customer groupings, lead stages, potential, and others are included. You can even include notes on how a specific lead is interested in your product and the estimated budget. These can give sales teams an extra boost as they have more information to work angles off on.
The solution also allows you to track communications between sales personnel and customers in real time. Conversations can be captured and shared. Not only will the conversations be tracked but also the performance.
Users can use toggles to generate custom sales reports. In this way, one can isolate data and investigate what or who contributes to what result. Follow-up reminders about sales can be sent through mobile and, of course, email. The reminder will include a link to give context and provide information about the tasks. Notifications and alarms are available. Also, when changes on notification schedule or settings are done, relevant personnel will automatically be updated.