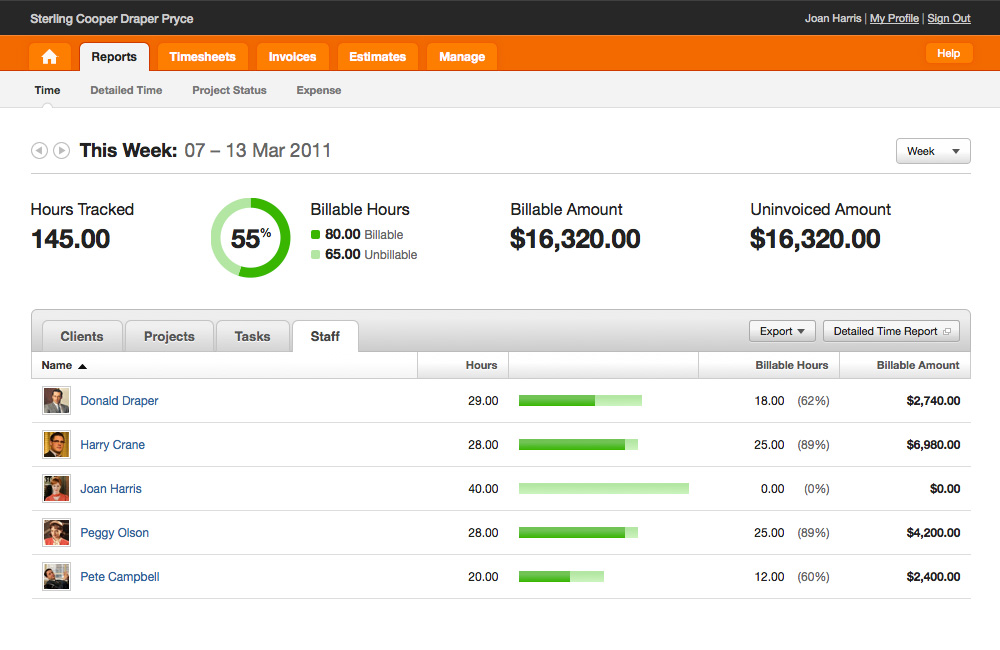 The main benefits of Harvest are its easy-to-use platform, accelerates time tracking, streamlines invoicing, and simplifies staying on top of your projects. These are the benefits of Harvest:
Easy to use
The Harvest time tracker app is easy-to-use and reliably fast. The system also optimizes the whole time tracking process, making it simple for users to focus on other tasks better.
More benefits:
Manage time tracking through simple button presses and mouse clicks,

Oversee and update time data on timesheets,

Offer mobile device compatibility to grant access to the system and track time even when far away from the office or any PC units. It's currently compatible with Mac, Windows, Android, and iOS,

Alert automatic notifications to employees for the time records to help them focus more on productive tasks more,

Oversee and assign time optimally throughout the business.

Create and mail invoices to accelerate sales transactions and improve revenue.