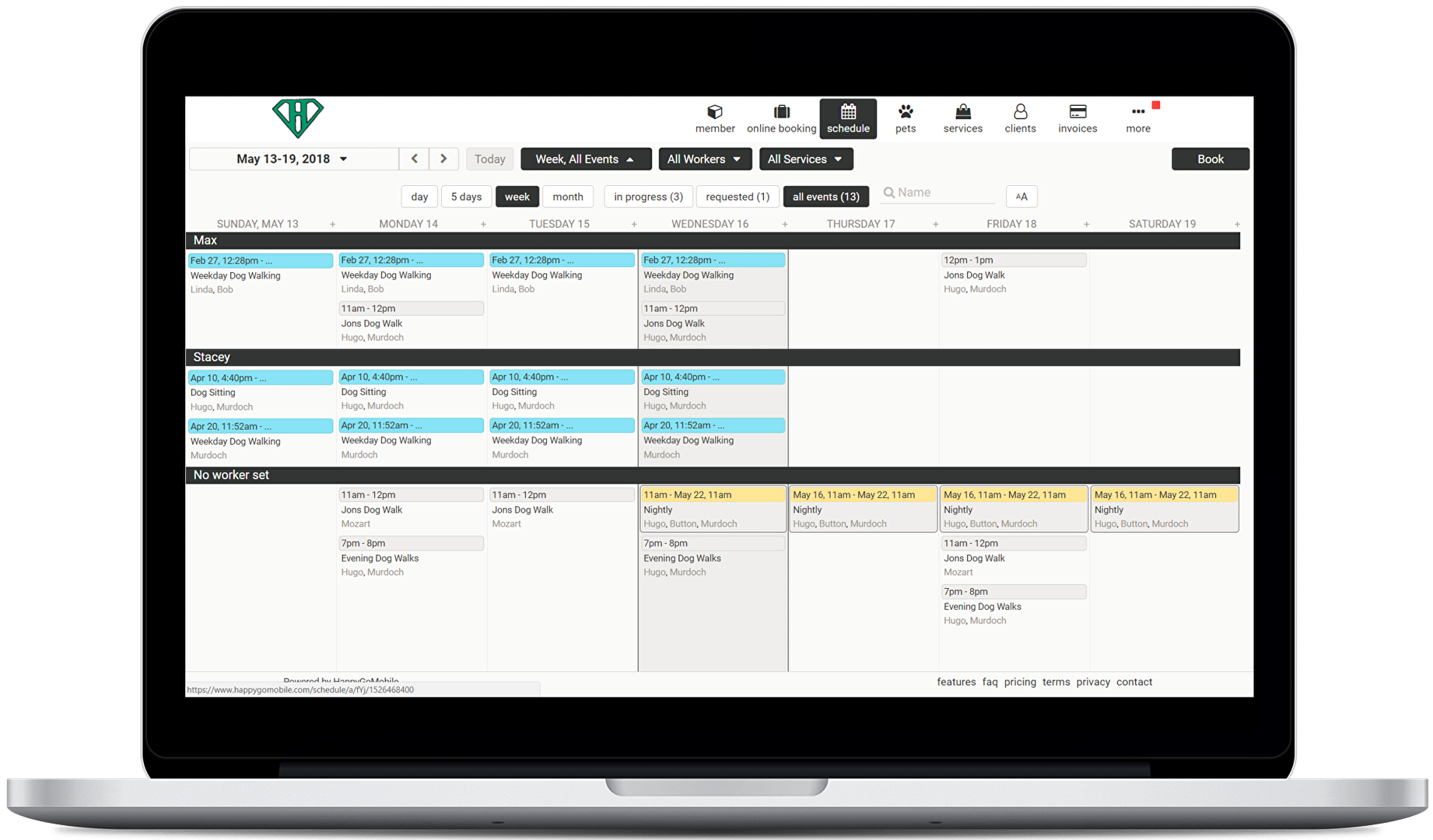 The main benefits of Easy Busy Pets are its wide array of services that go beyond pet services scheduler, pet CRM, comprehensive finance management features, and powerful access control. Here are more details:
Business Marketing Website
Easy Busy Pets isn't just a run-of-the-mill scheduler for pet services since it also features other robust handy functionalities. One of which is that it can be used as a modern marketing gateway that allows the creation of a website. The site can be used for listing the pet care services, care packages, and membership deals that users offer. Aside from that, it can also be utilized as an online booking application that allows a convenient appointment setup of pet owners. And to top it off, the website can also be used to showcase the satisfied owners and pets, attracting more customers.
CRM for Pets
Pet CRM is a feature of Easy Busy Pets that lets users keep and access information about their pets, such as pet notes, vaccination data, medical treatments, feeding, appointment history, dislikes, and likes. Accessibility of relevant information means better care service provided to pets.
Finance Solutions
Easy Busy Pets is also packed with finance-related features. Among them is a flexible payroll model that can automatically calculate fees for all workers, using their scheduled appointments as a basis. Tips can also be tracked by the system so that employers can give tips to their staff in one go. And since Easy Busy Pets understands that now everybody is fond of paying in cash, it allows integration with Stripe. Thanks to this, business owners are provided with a secure platform that can be used for processing ACH bank transfers as well as card payments. Furthermore, the system is also capable of generating invoices either automatically or by demand.
Comprehensive Access Control
Easy Busy Pets allows staffs to access their payroll information. With this transparency, wage discrepancies and other similar problems can be avoided. Other more sensitive information could be kept in a more protected way too since the system provides permission settings. This support access to staff, supervisors, managers, as well as third-party contractors. Thanks to this, features and data that are seen by employees and other parties can be limited.