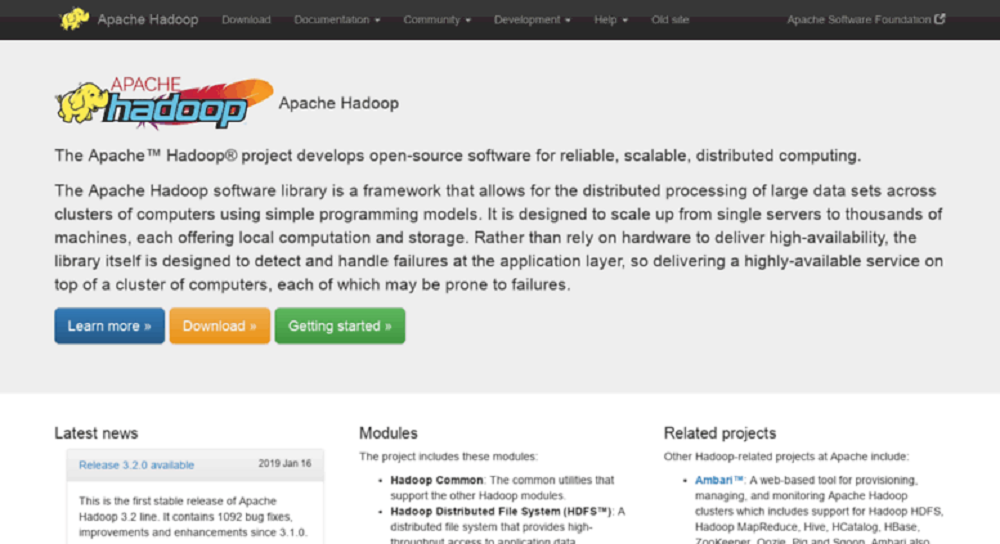 The main benefits of Hadoop HDFS are its support for apps with big data, cost-effectiveness as a result of being an open-source software, less to no risk of losing data in the process, and parallel processing. Here are more details:
Supports Big Data
HDFS is designed to support apps with big sets of data like individual files that number into terabytes. This platform leverages a master/slave architecture. Each cluster contains a single NameNode that handles file system operations. It also supports DataNodes that administer the storage of data on singular computer nodes.
Open-source Software
HDFS can be implemented by any organization in need of this type of system without having to deal with support expenses as well as licensing. Users, therefore, can store and process more data and orders of magnitude per dollar compared to conventional NAS or SAN system, allowing them to enjoy more monetary benefits.
No Data Loss
HDFS is implemented on affordable commodity hardware, which means server failure can happen every now and then. But users do not have to worry because the software is designed in such a way that the consequences and risk of catastrophic failure will be avoided or eliminated. The software transfers data between compute nodes rapidly so even when several nodes fail simultaneously, the system will continue to function.
Parallel Processing
In addition, the software supports parallel processing which ensures that the process will not be interrupted by any failure. HDFS breaks the acquired information down into numerous different pieces then delivers them to various nodes in a cluster. Moreover, the file system replicates each piece of information multiple times. The copies will then be delivered to individual nodes and at least one copy will be placed on a different server rack. This allows constant processes while the failure or issue is being fixed.