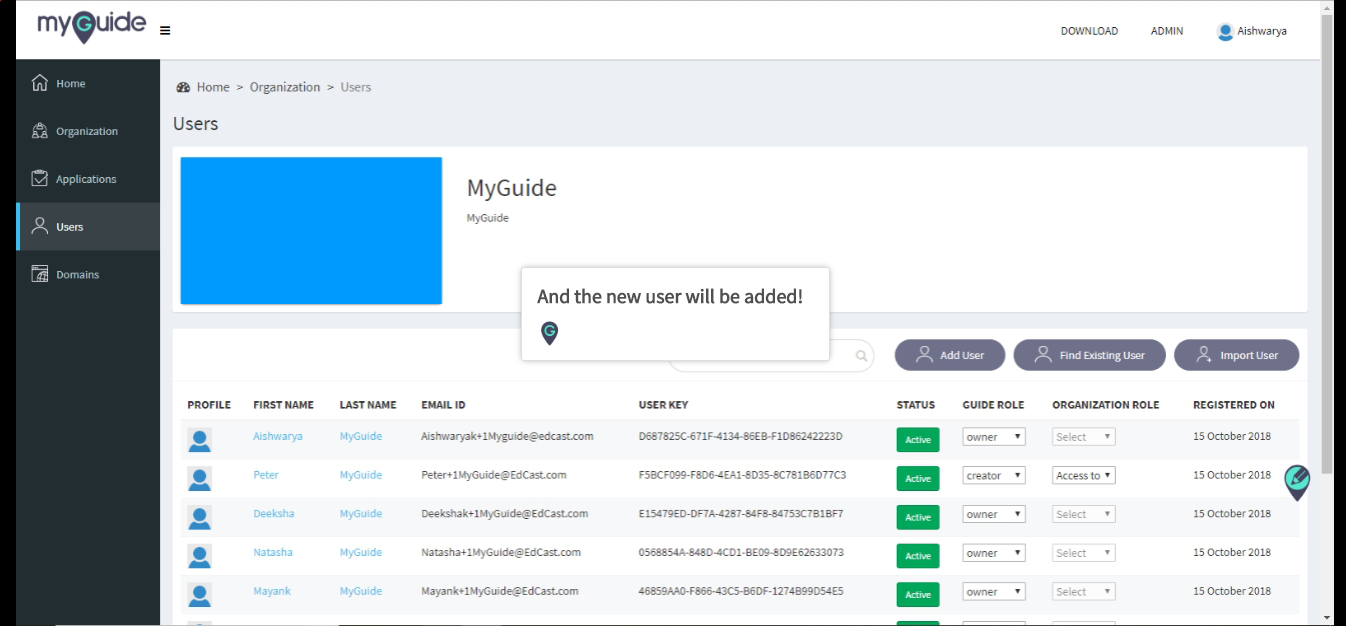 The main benefits of GuideMe are the fast and simple ways it can be operated for maximum efficiency, its capability to generate videos for varying purposes, easy integration with popular formats, and lack of complexities required during implementation. Here are more details:
Fast and Simple
GuideMe is a walkthrough creator for mobile, web, or desktop app that boasts of speed. It empowers the author in securing step-by-step walkthroughs and in-app guides for SharePoint, Salesforce, SAP, etc. There are no coding skills required either and users can produce their guide within minutes using only one line of JavaScript. Thanks to this, training and software adoption are accelerated, which facilitates in shrinking the gap between working and learning.
Multi-purpose Video Creator
GuideMe is capable of creating walkthroughs for customers and employees in the form of guided videos, PDF, and Giphy. The system aims to make this process easy for different types of guided tours such as adoption and training for new software. Furthermore, it supports over 30 languages, making it friendly to many audiences worldwide.
Integrations with Popular Formats
The app has a one-click publishing feature that enables users to push their created guided tours to more than a hundred integrations with well-known formats and platforms. These include PDF, mp4, common LMS apps, WordPress, SlideShare, and YouTube.
Easy Implementation
GuideMe is both a natural extension of the EdCast learning solutions and a standalone platform. It's designed to deliver guidance within the software app or online service users work on. This means that there is no download, integration, or change required to the system that it's currently being used on for it to perform effectively. This makes it an app that's easy to use and implement.