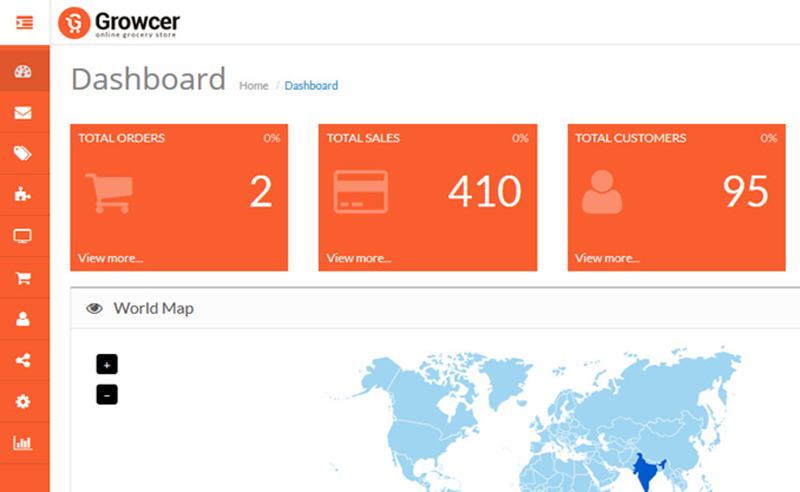 Growcer is a reliable tool for building your own online supermarket business. With its fully-loaded features, here are some of the benefits you'll gain:
Optimizing Customer Buying Experience
Growcer reviews show the platform is highly flexible to provide convenience for your customer's buying experience. Customers can choose their preferred time and date for delivery for a smoother transaction. To reduce cart abandonment, customers can add items to their cart or share their carts with their friends and return to them when they're ready for checkout. Easy and clear return policies for product returns are also available for building trust with customers. Furthermore, loyal customers will appreciate being given premium memberships and getting treated like VIPs.
Streamlining End-to-End Online Store Functionality
As an e-commerce platform specifically for grocery items, you'll get a solution that's catered to your specific needs. In the front end of the platform, the interface is well laid out for buyers to use the minimum possible effort in navigating around your store from refining product search and browsing through items to completing their orders. It is both multi-lingual and multi-currency. Social media is integrated through signing up and sharing content. In the admin's perspective, the platform offers product, attributes, and content management. It also has an affiliate module and report generation.
Completing Transactions with Ease
To ensure the success of running an online supermarket business, Growcer reviews indicate the tool offers features that empower critical operations. In processing payments, Growcer provides multiple secure payment methods from cash-on-delivery to PayPal, among others. Rewards such as coupons, vouchers and deals are offered to customers that refer your store to encourage them. You can utilize reviews and ratings of your customers on how you can improve your strategies. Additionally, the interface is guaranteed highly customizable to ensure usability, functionality and great customer and user experience.