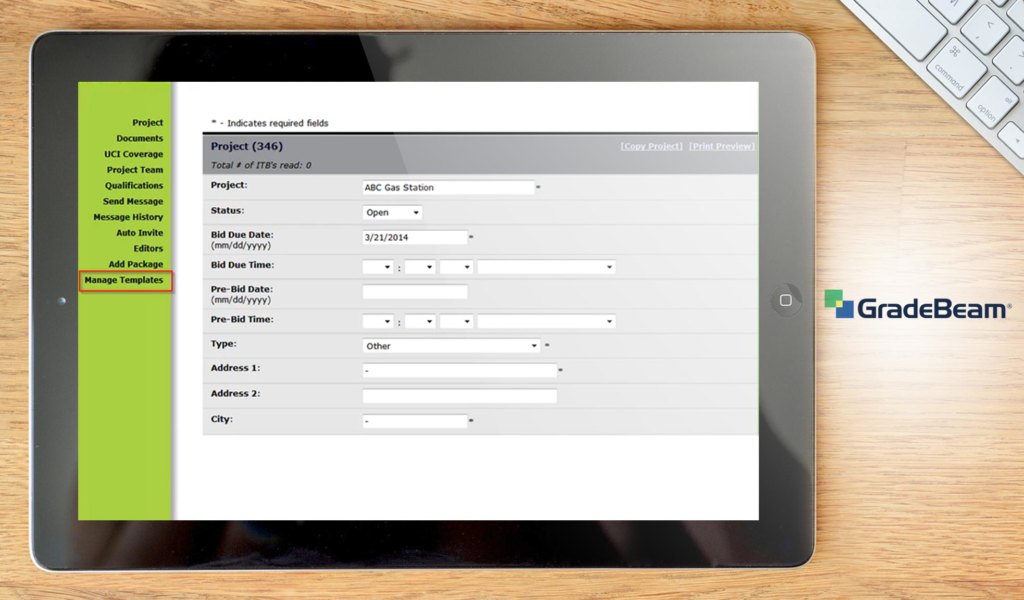 The main benefits of GradeBeam are data sharing, information and communication technologies, and fast and easy project plan sharing. Read on to understand further.
GradeBeam offers you the chance to appreciate the simple and fast sharing of the huge amount of data that occurs in a variety of critical stages of project development, including pre-construction project phases (such as Invitation to Bid, corrections, drawing/specification distribution, responses, RFIs, and addenda). The software can also be integrated with modern sharing and communication technologies so all users easily communicate, connect, and execute tasks.
GradeBeam also promotes consistency, transparency, and accountability, eliminating possible delays and huge project expenses. Geared with innovative information and communication technologies, this cloud-hosted software allows construction professionals to speed up the work process, turn the workflow into a more affordable process, save enough time, and reduce project expenditures.
Moreover, GradeBeam allows fast and easy project plan sharing and makes the addendum and bid document management notifications simpler and centralized. Keeping your team members connected is easy as well because of the real-time data updates they receive. This means they can enhance productivity while saving more time in tracking down files. You can also benefit from its robust integration with BidOrganizer® and PQM™, the apps that help in invitation management to bid process and changes over the procedure of construction bidding.