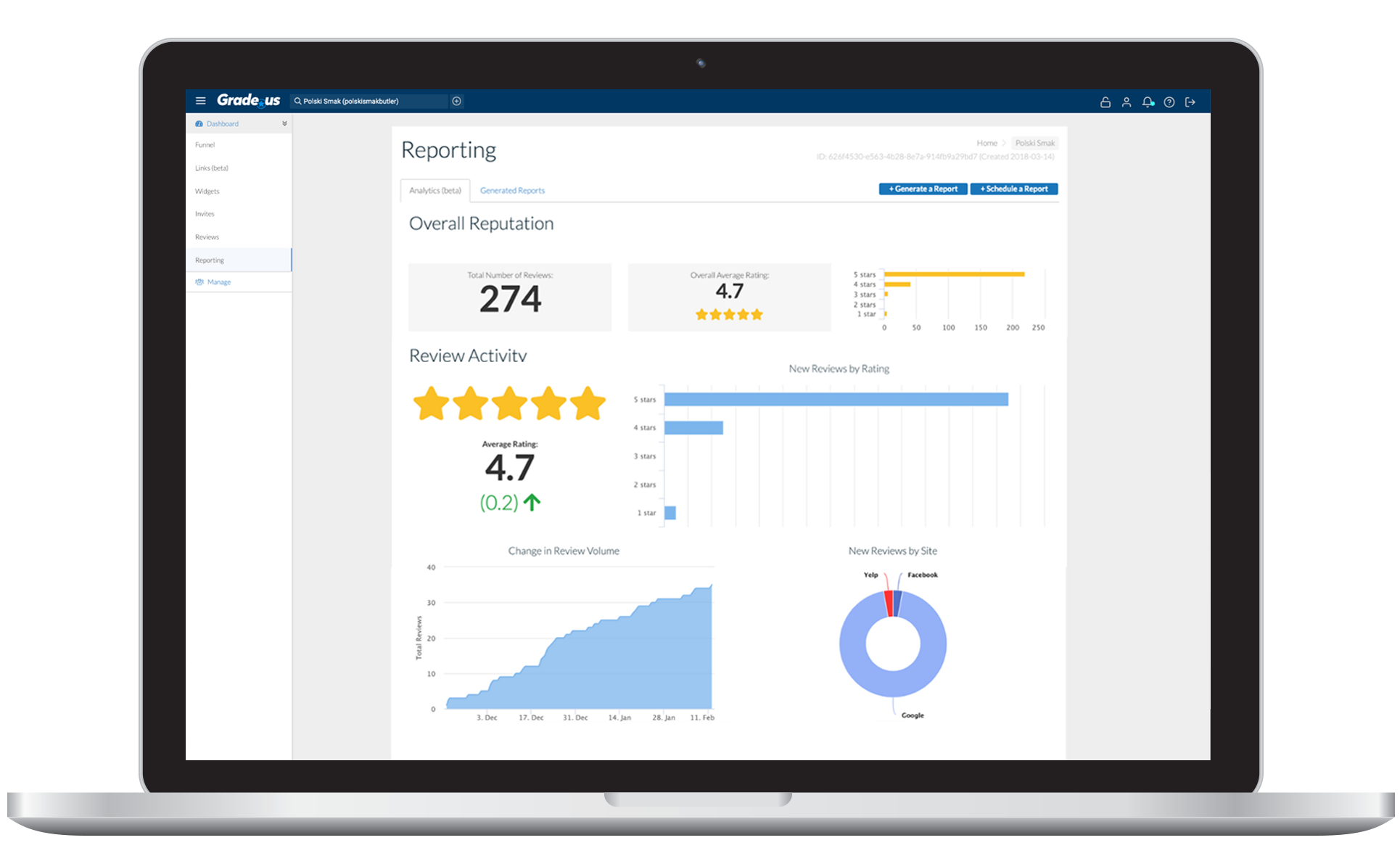 The main benefits of Grade.us are, it improves click-through rates, enhances customer retention, and streamline the review funnel. Here are more details:
Streamline Review Funnel
One of the major benefits of Grade.us is that it enables businesses to automate the review funnel. The solution makes it easy to collect customer reviews, promote positive experiences, and aggregate data across all popular review sites. The program guides customers into a review funnel and routes them to the review websites that matter most to a business. It ensures all customers are happily guided, reminded, and asked to take part in all the stages of submitting a review.
Enhance Customer Retention
As customers submit positive reviews, it becomes increasingly easy for a business to acquire more customers. This because positive reviews promote brand reputation and enable businesses to convince new customers to buy products or services. On the other hand, having a flawless online reputation makes it easy to retain existing customers, thereby increasing repeat transactions.
Improve Click-Through Rates
Better still, Grade.us empowers businesses to handle negative reviews and address customer issues before they go out of hand. This prevents unhappy customers from sharing their frustrations online. This increases the impact of positive reviews, which in turn, boost click-through rates significantly.