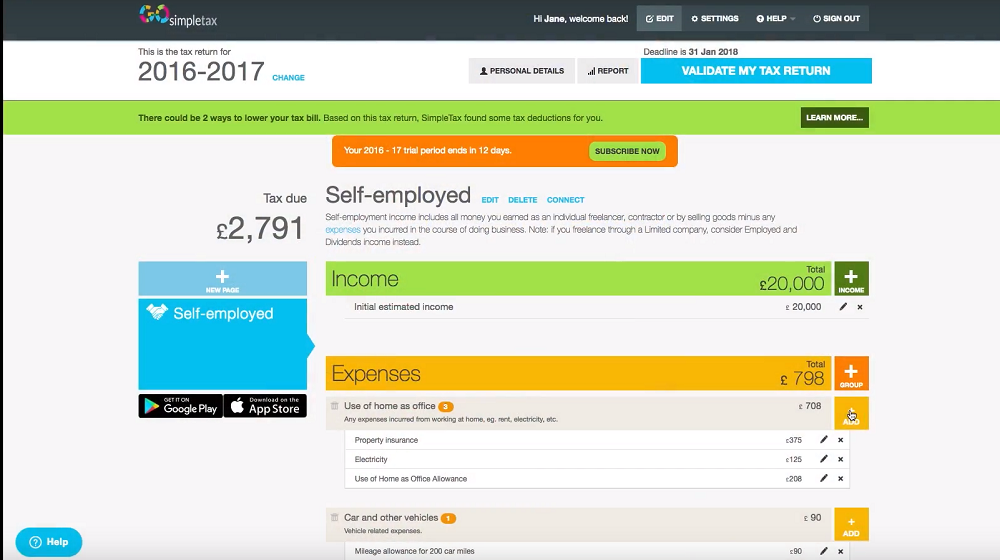 The main benefits of GoSimpleTax are ease of use, speed, and lower expenses.
Ease of use
GoSimpleTax makes self-assessment easy and possible anywhere because of its cloud-based platform. It takes the load off your shoulders by automating data, saving time and making accurate reports as it updates in real-time. With automation a big feature with GoSimpleTax, it eliminates the need for an accountant. It has an intuitive interface that makes any part of the self-assessment easily understandable. 
Speed
GoSimpleTax works on both Windows and Mac, allowing you to work on a platform and browser you are most comfortable and familiar with. Since you do not need to install the software on the device, you can work on-the-go as long as you are connected to the Internet. You can start scanning receipts and creating reports immediately. All changes are recorded instantly and can be seen by anyone who has access to GoSimpleTax. Also, availability thanks to cloud-based technology is one of the benefits of an accounting tool based on this guide.
Lower expenses
You do not need to hire an accountant just to file your tax return because GoSimpleTax is programmed to do it. Since it automates all processes, tax returns can be filed and submitted in no time at a lower cost. It's also more affordable to pay for GoSimpleTax instead of putting an accountant on the payroll.