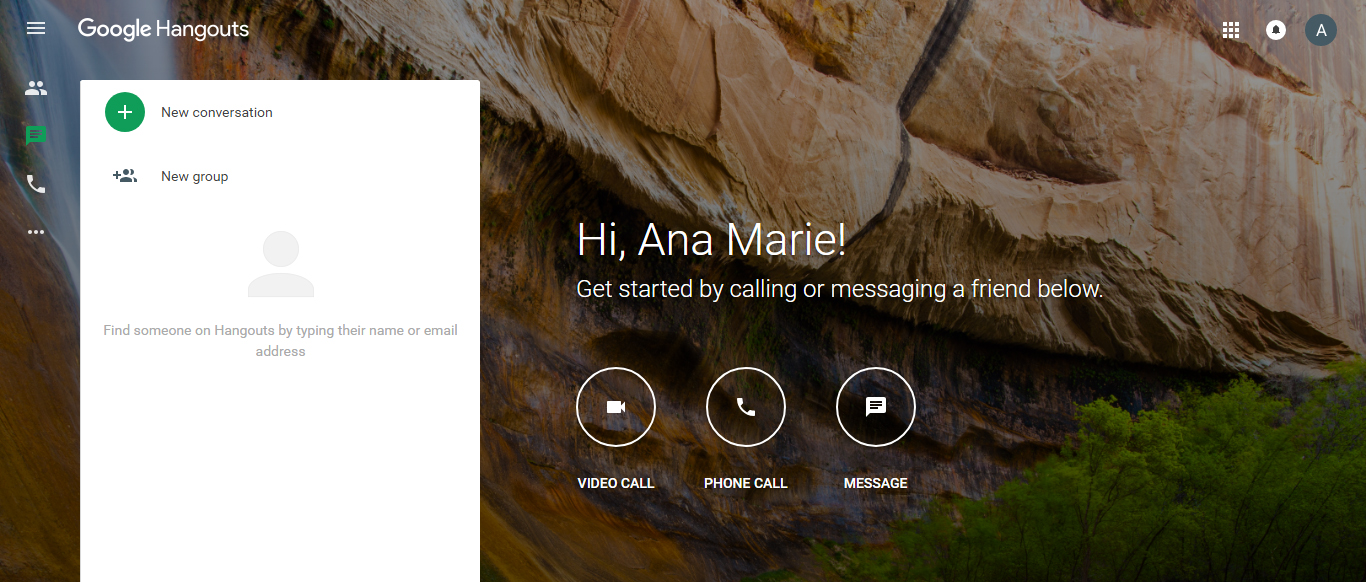 The main benefits of Google Hangouts are its general usability, great connectivity and rich feature set. Here are the details:
Google Hangouts aims to be that go-to chat option for users who want to collaborate with colleagues no matter where they are. The group chat option allows for up to 150 participants in a single chat room. In addition, as many as 30 individuals can be included for every video call made.
Hangouts Meet is a revamped video conferencing tool that allows for quick and seamless connectivity. A user can hop into a video call via a Google Calendar invite or through a shared link. That means the user no longer has to log out of the personal account and log into the right account or have the right plug-ins just to be in a video call.
A lightweight version makes Google Hangouts Reviews easier for users to carry out smooth and uninterrupted presentations. Full-screen presentations are now a native function in Google Meet.
Hangout Chats also features threaded conversations. The functionality makes it possible for users to view content from Google Drive and Google Docs from within the chat stream. A "search" tool lets users go back to the conversation history within the thread.
Meanwhile, businesses who are actively engaged or need video broadcasting will appreciate Google Hangouts on Air. The tool lets Google+ users stream live video conferences through YouTube. Hangouts on Air is one cost-effective and convenient approach for businesses to carry out online talk shows and seminars.
The Google Voice integration provides users the ability to dial domestic phone numbers directly from their smart device or PC free of charge.