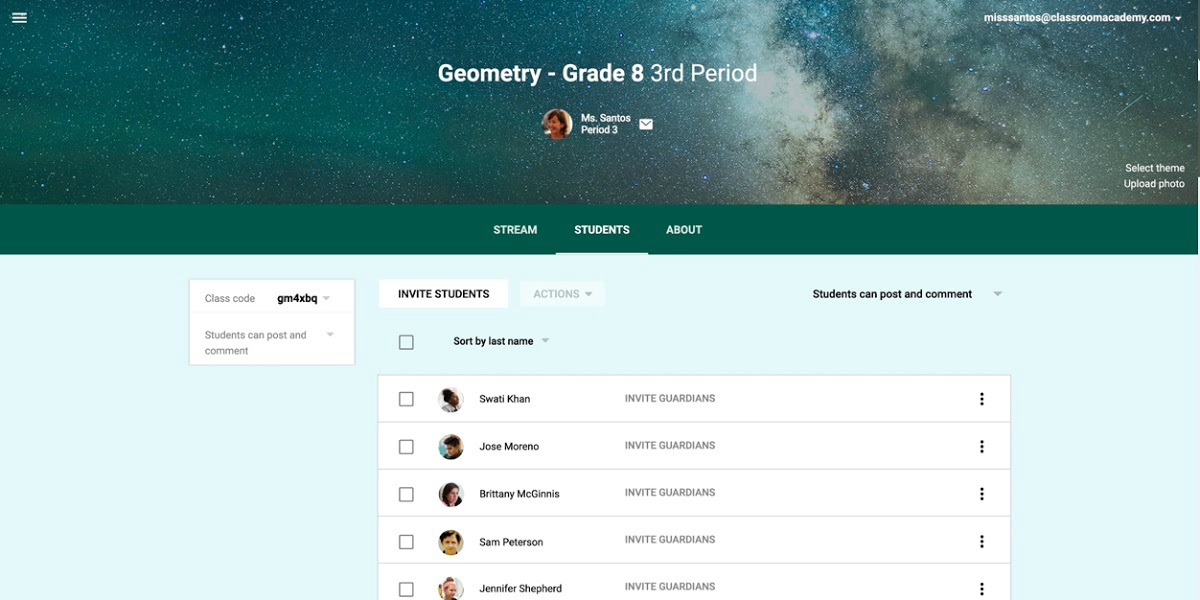 The main benefit of Google Classroom is that it is part of the extensive Google infrastructure. Whatever Google apps that you may already be using natively integrate with this solution. Here are more benefits:
Google Classroom is an integral part of Google Apps. It's also an established platform within the Google ecosystem. The tool leverages Google's interconnectivity and infrastructure to provide users with quality education.
Teachers can build online classes on their own as well as create additional classes. They have the ability to share content with students. In addition, students can easily view and download learning materials. Teachers can also come up with online homework and keep track of the class performance and progress of their students.
Students can make use of Google Classroom to interact with other students and teachers anytime and anywhere. Moreover, connectivity with Google Docs and Google Drive lets students hand over their completed homework. The platform is effective in facilitating positive communication between students, teachers and parents.
The platform is part of an ever-growing number of Google for Education suite consisting of Google Drive, Gmail, Google Hangouts, Google Vault, Google Sheets, Google Docs, and Google Calendar. Schools utilizing this app can receive emails without advertising.
Google Classroom offers free support for all its users. These come in the form e-tickets and email.