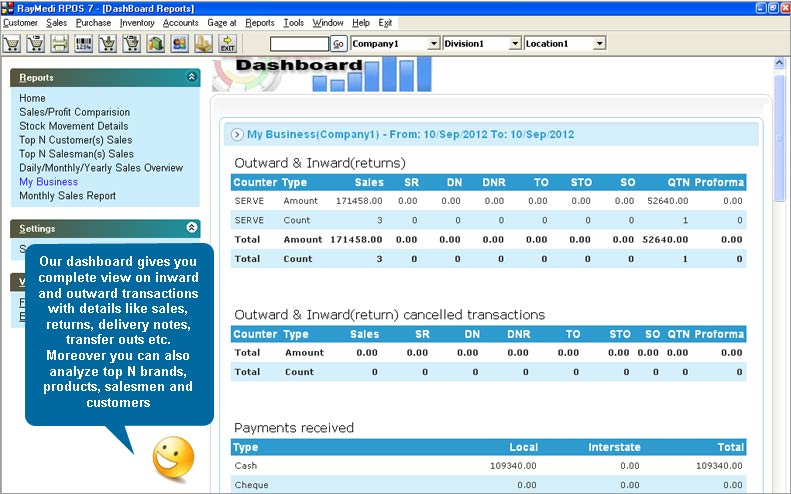 The main benefits of GoFrugal POS are its powerful touch POS, effective inventory management, and great CRM functionality. Here are more details:
Powerful Touch POS
GoFrugal POS is a comprehensive solution that includes a powerful POS functionality. The module enables users to accomplish all billing operations more efficiently and quickly. Its quick-glance dashboard makes it easy to control the availability of every table in a restaurant. Additionally, the platform features a flexible, intuitive user interface that enables cashiers, counter staffs, and stewards to complete operations with ease. Also, with the image and tender menu options, it is a breeze to compute and process bills.
Effective Inventory Management
In addition, GoFrugal POS comes with robust inventory management functionality. The functionality enables users to create comprehensive inventory reports, fill customer orders with ease, and generate automated orders. It streamlines the mapping of meals in a restaurant to the available ingredients for great taste and optimizes accuracy in the kitchen. Furthermore, it's easy for restaurant owners to compute the total cost incurred and simplify price management.
Great CRM Functionality
Better still, GoFrugal POS comes with a reliable CRM and loyalty program module. The module enables restaurants to deliver exceptional customer service. It makes it easy to increase customer engagement and retention through coupons, vouchers, Promotional SM, happy hour offers, and other personalized offers.